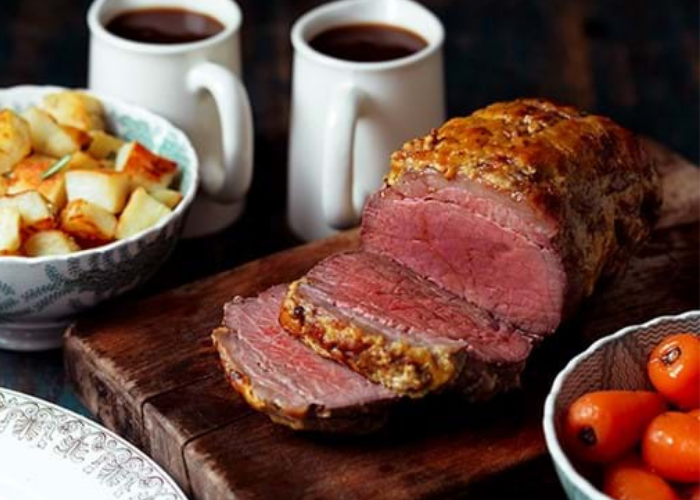 This delicious roast is covered with a mixture of seasoning, mustard, garlic and olive oil for a delicious and easy glaze. The perfect meal for a small get-together.
Serves 6
INGREDIENTS
1kg Grass Fed Angus Beef Sirloin Mini Roast 
4 teaspoons crushed garlic
From Your Pantry 
Freshly milled black pepper
4 tablespoons Dijon mustard 
METHOD
Preheat the oven to 190 C
In a small bowl mix together the mustard, crushed garlic and olive oil.
Place the joint on a chopping board, make several slashes over the surface, season and spread with the mustard mixture. Transfer to a roasting rack in a medium non-stick roasting tin and roast for 70-80 minutes (for medium). Cover with foil if browning too quickly.
Remove the joint from the oven, transfer to a warm plate, cover and leave to rest for 5-10 minutes or 20 minutes if time allows.
Slice the roast and serve with gravy, mini sauté potatoes and seasonal vegetables.
Recipe and Image Credit: Simply Beef and Lamb
$7.50
For one of each item
$7.50
For one of each item