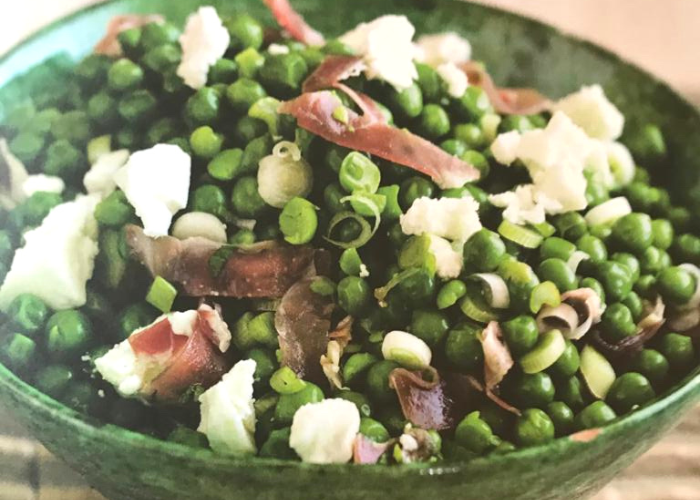 Serves 4 to 6
INGREDIENTS
450g fresh or frozen unshelled peas 
4 slices of Italian Prosciutto Parma Ham, halved lengthways and cut into thin batons
1 bunch of spring onions, trimmed and sliced into rings
10 mint leaves, chopped
110g Meredith's Australian Marinated Goat Cheese, broken into chunks
Dressing
1 tsp Dijion mustard
1 tsp palm or brown sugar
1 tbsp sherry vinegar
3 tbsp Vasse Virgin Mild & Delicate Cold Pressed Extra Virgin Olive Oil
Salt and freshly ground black pepper
METHOD
Shell the peas and cook until just tender in boiling salted water. Drain and cool under cold water. Dry on kitchen towel and put into a mixing bowl.
Add the Parma ham, spring onions, mint and two tablespoons of the dressing.
Mix well together. Check the seasoning and add more dressing if you think it needs.
Spoon into a serving dish, scatter the goat cheese over the top and serve.
Recipe and image credit: Jane Lovett