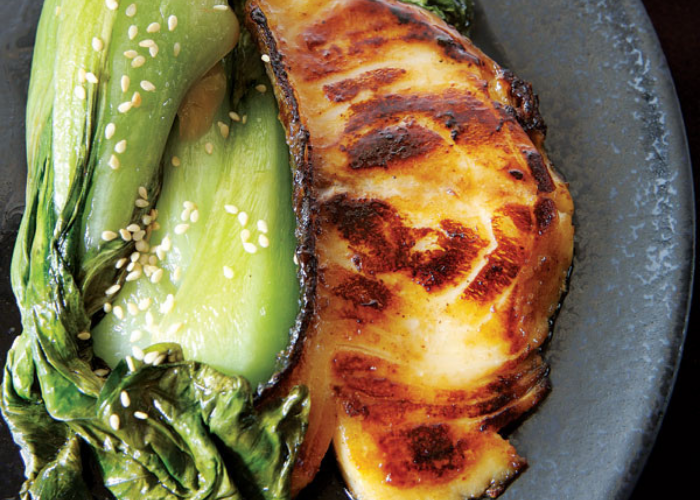 Bringing you the mouth-watering taste of haute Japanese cooking, with only five ingredients.
INGREDIENTS
2 packs of our NZ cod fillets (approximately 700g)
2/3 cup low-sodium blond or white miso
1/2 cup firmly packed dark brown sugar
2 tsp. toasted sesame oil
4 tbs. mirin (Japanese cooking wine)
METHOD
Rinse the fish fillets and pat dry with paper towels.
Combine the miso, brown sugar, sesame oil, and mirin in a small bowl until the brown sugar is fully dissolved. Brush about 2 tbs. of the miso glaze onto each fish fillet. Let them marinate on a plate in the refrigerator for at least 30 minutes or up to an hour.
Heat the broiler. Place the fish on a baking sheet, then set under the broiler until their tops are slightly charred and the glaze has caramelised, 3 to 4 minutes.
Remove the fish from the oven and brush with the remaining glaze. Reduce the oven temperature to 375°F and cook until the fish is flaky but moist, another 5 to 6 minutes.
Adapted from finecooking.com