Barramundi / Asian Seabass. Barramundi turns from a pearly pink when raw, to white when cooked. The flesh is firm with large, white moist flakes. The flavour is sweet and buttery. Caught locally at a sustainable aquafarm. Raised without antibiotics and absolutely no nasties. 155-200g per fillet, 2 fillets per pack.

Note: While our supplier has tried to remove all bones, please be careful just in case they've missed any.
Try out
this recipe
for Lemon Butter Barramundi.

The local fish is so tasty, you hardly need to do anything to it. I simply drizzle sesame oil and tamari over the fish (use soy sauce instead if you don't have tamari), and just pop it in the oven for 10 minutes at 180°C.
About the producer
BluCurrent Local Fish, Singapore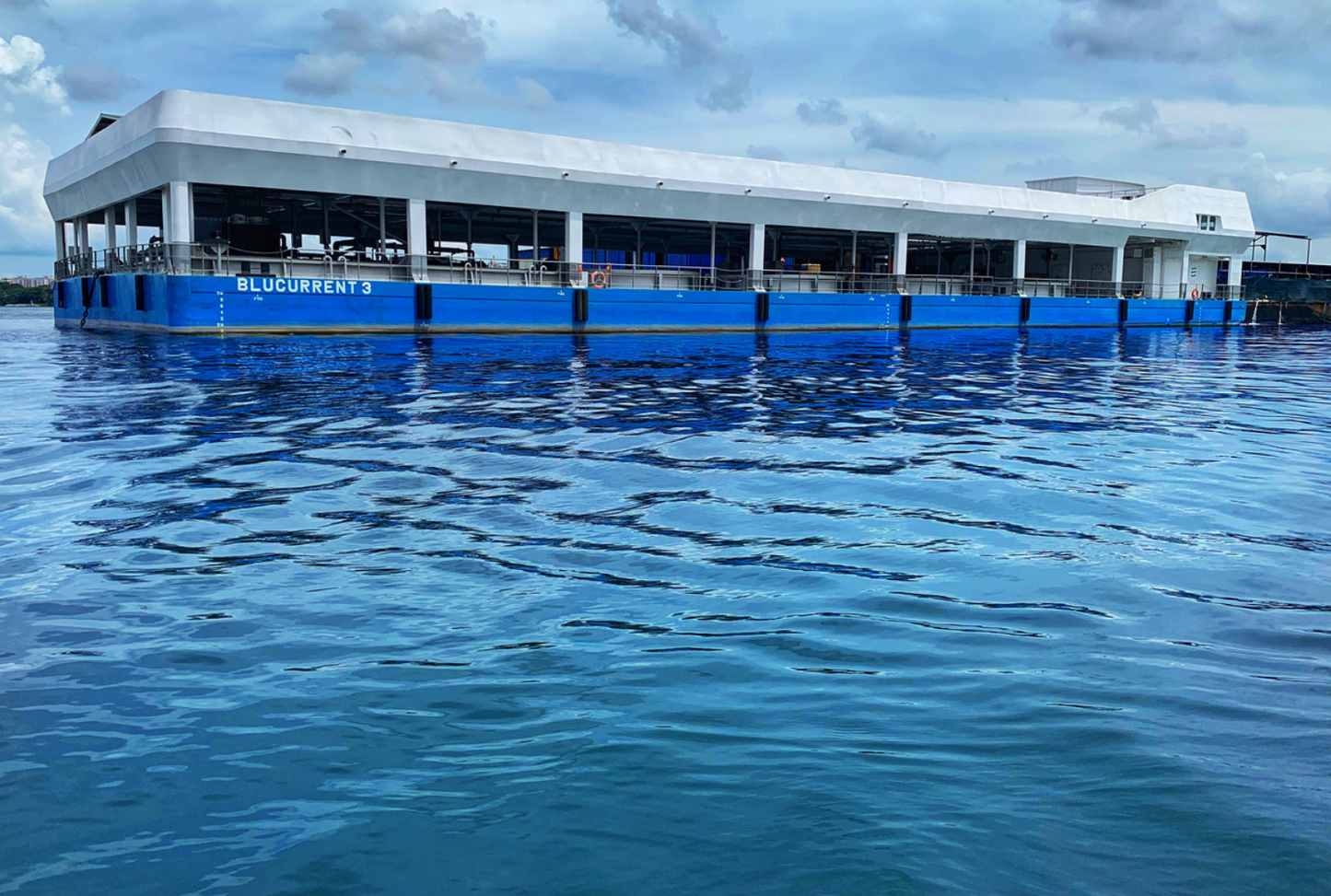 I am so excited to finally source incredibly tasty local fish that is both great quality and sustainable. Leading aquaculture company Wintershine's fresh fish brand BluCurrent produces the best and freshest locally produced fish you will find in Singapore.
BluCurrent fish are raised on Singapore's first-ever smart floating fish farm, located off Pasir Ris Coast. Water quality is monitored and the water is naturally filtered, treated and oxygenated, ensuring well-defined conditions for stress-free growth of the fish. To further increase its environmental friendliness, the fish farm also relies on solar power for at least half of its operations.