Low carb thin egg noodles / mee kia with the classic springy texture. It has all the taste, only half the carbs of our everyday wheat-based staples and include six times more fibre. Freshly made with all-natural ingredients and packaged sustainably. 280g, 4 portions per pack. Frozen.
Wheat, tapioca, yam, rice, edible plant-based dietary fibres, water, pasteurized egg white, potassium carbonate, salt, tapioca starch 
Note: Made in a kitchen where sesame and peanuts are handled occasionally
Allow noodles to completely thaw overnight in the fridge. Remove noodles from the bag and leave it at room temperature for approximately 15-30 minutes. Once softened, loosen the noodle bundle(s). Place noodles into boiling water and give it a gentle stir to separate all the strands. Cook for 30-40 seconds. For that extra bouncy texture, drain and do a quick rinse in cold water. Serve immediately for the best taste!
Consume within 3 days after defrosting. Stays fresh in the freezer for up to 6 months from manufacturing date. Once open, keep in fridge and consume within 3 days.
About the producer
Upgrain, Singapore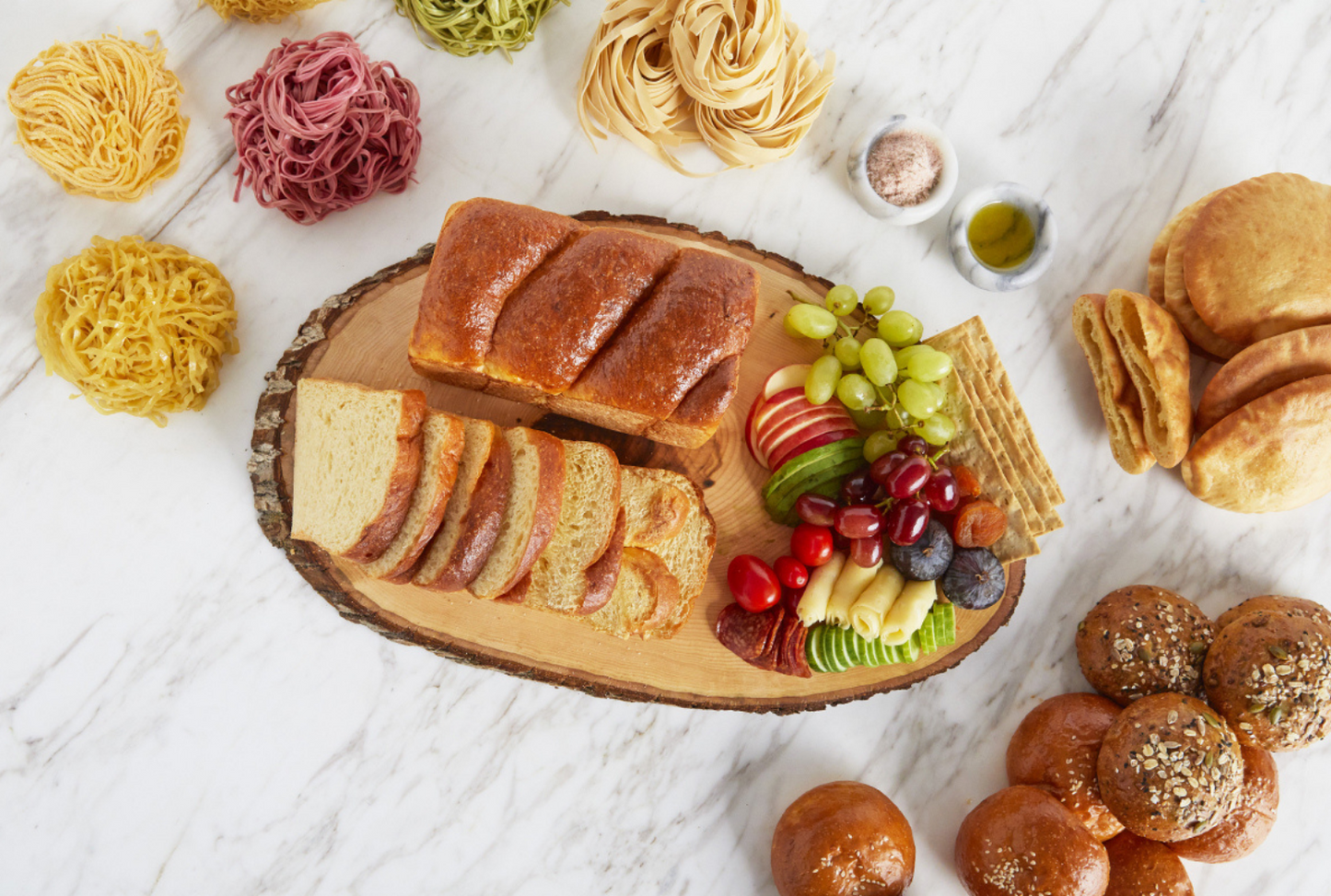 UPGRAIN is a Singapore food tech company transforming the world of carbs. With their proprietary UPGRAIN half-carb, high fibre flour, they create all the taste and deliciousness we love in wheat-based carbs, with less of what we don't. UPGRAIN's radically better carbs are made with 100% natural food-grade edible plant fibres without any preservatives or nasties. Welcome to the future of eating better, with half the carbs!