Organic Beef Bone Broth. Simple, nourishing and delicious. This broth is a perfect base for soups, sauces, stews and many other recipes. Frozen, 500ml. 

New Zealand organic beef bone broth is simmered low and slow with the best ingredients. Organic beef bones are boiled with filtered water and a splash of organic apple cider vinegar. This helps to extract all the nutrients and minerals from the bones which have many health benefits including protecting the digestive tract, improving sleep, supporting joint health and reviving your skin, hair and nails.
It's wonderful for simply sipping warm, simply add your own seasoning to taste.
New Zealand organic beef, filtered water, New Zealand organic apple cider vinegar
Store frozen and use straight from the freezer or defrost. Refrigerate and consume within 3 days.
About the producer
Essential Broth Co, New Zealand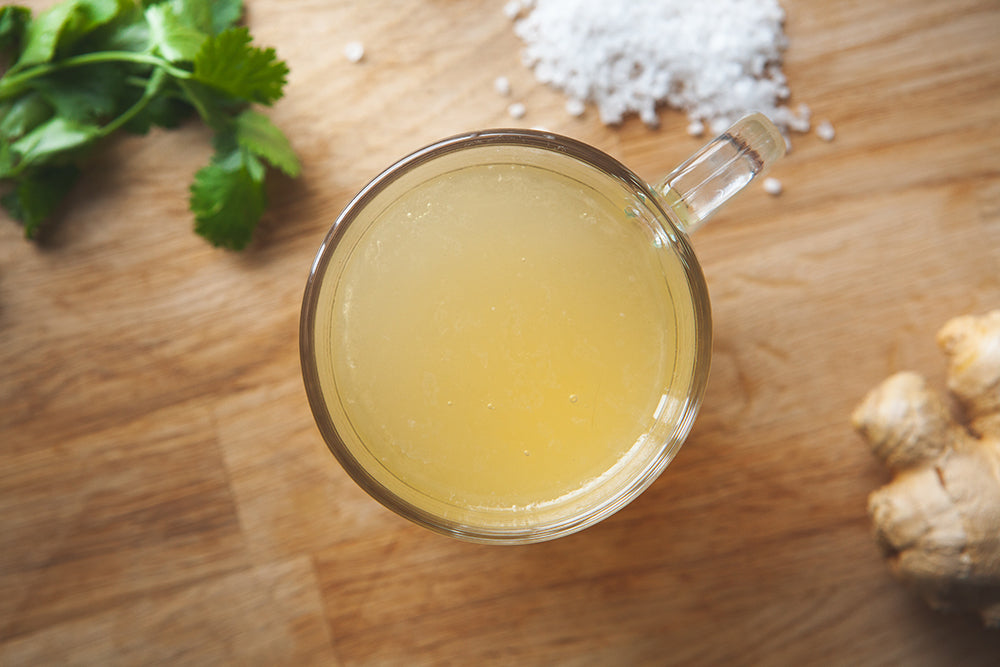 The Essential Broth Co are specialists in nutrient-dense NZ-made bone broth. Their broths are lovingly crafted on the North Shore in Auckland, New Zealand, using locally sourced ingredients and sustainable practices. They are passionate about the health benefits of broth, and a food system that benefits people and the planet.