Rye Multi-seed Sourdough Bread. This sourdough offers an aromatic, earthy, nutty, and subtly sweet flavour profile. Its semi-crunchy crust and pleasantly chewable interior make it particularly suitable for all ages, allowing for use as a table bread or for making sandwiches and toast. Give it a light toast for that extra yum. 550g, 1 loaf per pack. Frozen.
Wheat flour, natural fibre extracts (from whole grains, vegetables and fruit), wheat gluten, toasted soy flour, rice flour, rye flour, levain, pumpkin seeds, sunflower seeds, malt, flaxseeds, sea salt, oat flakes, rye flakes, yeast, sesame seeds.
Note: Made in a kitchen where sesame and peanuts are handled occasionally
Consume within 3 days after defrosting. Stays fresh in the freezer for up to 6 months from manufacturing date.
About the producer
Upgrain, Singapore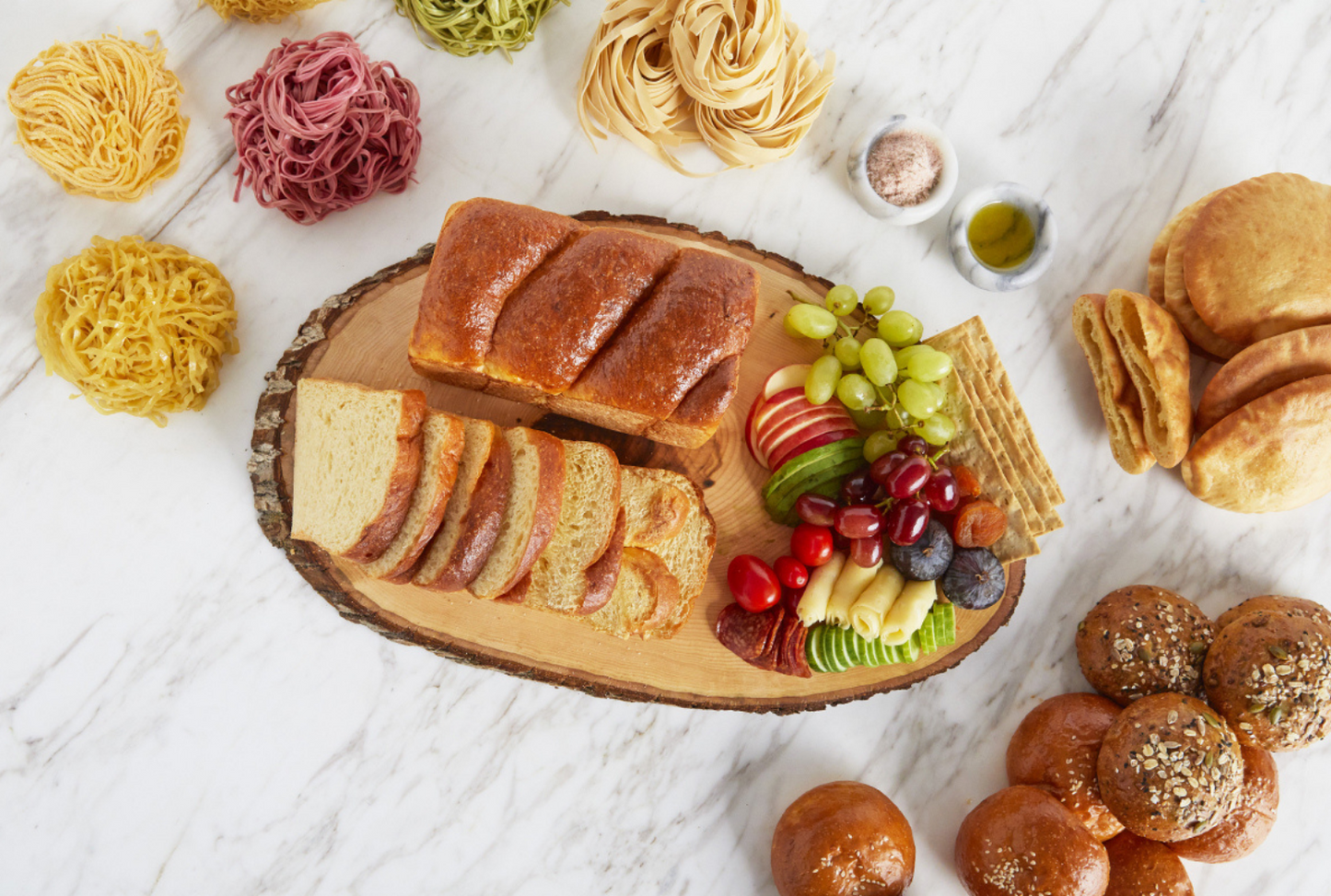 UPGRAIN is a Singapore food tech company transforming the world of carbs. With their proprietary UPGRAIN half-carb, high fibre flour, they create all the taste and deliciousness we love in wheat-based carbs, with less of what we don't. UPGRAIN's radically better carbs are made with 100% natural food-grade edible plant fibres without any preservatives or nasties. Welcome to the future of eating better, with half the carbs!