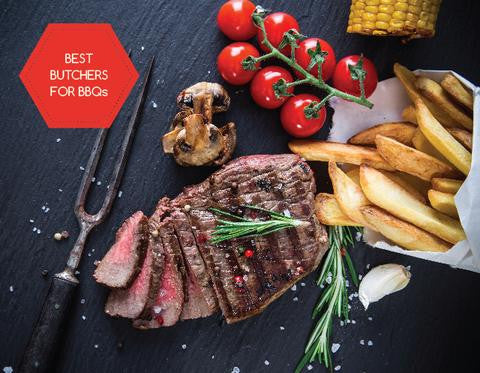 BEST BUTCHERS IN SINGAPORE FOR BARBECUES: WHERE TO GET GOURMET SAUSAGES AND QUALITY MEAT FOR YOUR SUMMER BBQ
Date: FRIDAY 05.06.15
Summertime means barbecue season! (But isn't it always time for a BBQ here?) If you're in the mood for a spread of grilled sausages, steaks and all the trimmings, we've done the hunting and gathering for you: bookmark our guide to the best Western-style butchers in Singapore
 
True story: girl goes home to Sydney after three years in Singapore and what's the first thing that turns up on her Instagram feed? Not a smug, sunshiny snap of Bondi Beach or Sydney Harbour sparkling like it's nobody's business, but a photo of the artisan sausages at the local butcher with the caption: 'Ahhhh, this is what I've really been missing'.
Let's face it, if you've been raised on gourmet sausages stuffed with herbs and juicy meat, succulent grass-fed steak and marinated free-range chicken begging to be cooked over a flame, it can be hard to find the real deal on the Little Red Dot. But fret not, barbecue lovers: we've found the best butchers on the island who can make your summer feast a roaring success:
THE BARBIE GIRLS
Ask any mum-in-the-know where to source top-quality, ethically sourced meat and seafood, and you'll hear about The Barbie Girls. Founder Sasha Conlan started out by sourcing the top-notch produce she was missing when she moved to Singapore, and is passionate about providing local families with hormone and antibiotic-free meat that's entirely traceable. We're impressed by the offering of fresh sausages (hallelujah: free-range pork!), Tasmanian grass-fed steak, New Zealand salmon and ethically produced local chicken. (Hot tip: she shares her local poultry supplier with Jamie Oliver's restaurant team!)

Where: The Barbie Girls is a purely online operation – no trip to the butcher required!
Do they deliver? Yes! There's a minimum order of $100 and delivery is free for orders over $200, available Mondays to Saturdays.