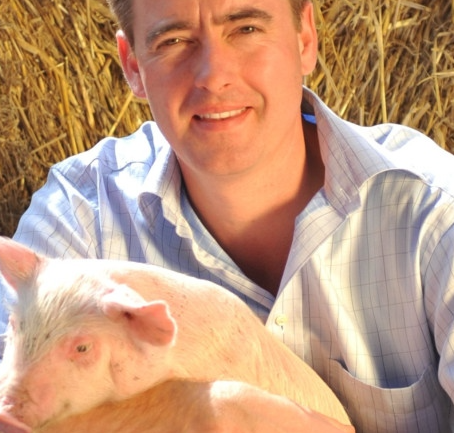 Do you think about the provenance of the pork you eat? Do you question how the pigs are treated and the life they are given?
Many mother pigs spend their entire adult lives confined to cramped metal crates. They never feel the affectionate nuzzle of a mate, and they are thwarted in their natural desire to build a cozy, comfortable nest.
Our pork products all come from a beautiful family owned pig farm in rural Essex, England called
Wicks Manor
. The pigs are born into large straw pens, which allow access for the mother to leave the nest area. Once weaned from mum, piglets move to straw yards with outside access, giving them plenty of space to express their natural behaviour. Here they are provided with nutritional feed and clean water 24 hours a day. The piglets have the best of both worlds in that they are sheltered from nature's sometimes harsh elements, but have plenty of room to roam and play. This natural lifestyle helps the pork have a beautiful depth of flavour, whilst still being relatively lean. The very best practice farming techniques are employed and the highest standards of nutrition and animal welfare are applied. The pork is fully traceable and all the animals live under the strict regulations of Farm Assured British Meat. The high quality and great taste of this pork has been nationally recognised in the UK with Wicks Manor winning many awards.
Amongst our Wicks Manor top sellers are the bacon, pork chops and the pork and apple burgers. Our half hams (which are already cooked) are also hugely popular and we have had a few requests from customers about how they should serve them. So I put this to the test last week, starting with a delicious maple-glazed ham served with new potatoes and green beans. After tucking into this roast, we have been enjoying the leftovers for over a week - in sandwiches, spaghetti carbonara and, finally, last night, some hearty pea and ham soup. This soup transported me back to my kitchen in England…