Free Range Whole Chicken. Naturally fed, free-range whole chicken that is incredibly flavourful - my favourite way to eat chicken. Raised without antibiotics, growth hormones and absolutely no nasties. In addition, the feed contains probiotics which is extremely good for gut health. Available in different sizes. Frozen.

Featured Testimony:
"When it comes to produce, in particular poultry, we have very strict policies and high standards around welfare and sustainability. We choose our chicken on quality, diet and environment. We are impressed by the processes at Mt Barker Chicken and can attest to the quality of their birds."
- Evan Moore, Head Chef, Dinner by Heston Blumenthal, Melbourne
All the leftovers can be used; make curry or sandwiches with the meat and boil the bones with a carrot, onion and black peppercorns to make your own chicken stock. 
Try this one-pot Chicken Tagine recipe.
About the producer
Fox River Chicken, Australia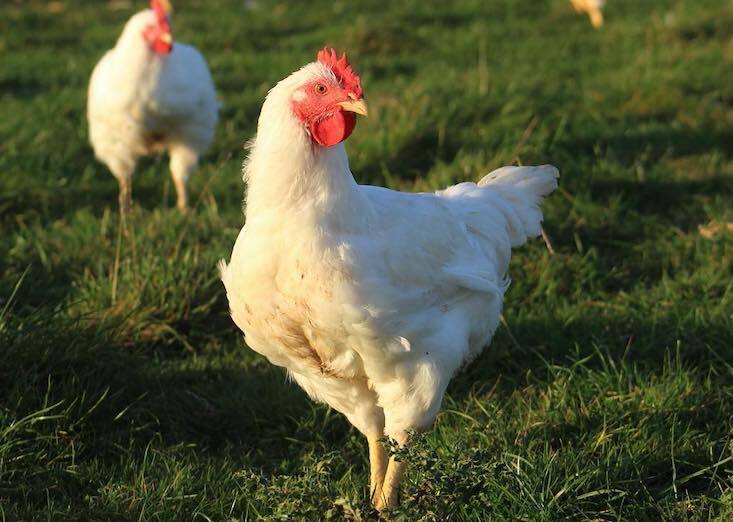 Fox River Chicken by Mt Barker Farms is a brand exclusively created for Sasha's Fine Foods. I can only describe their farm in Western Australia as one of the most beautiful, inspirational farms I have ever seen. Their chickens roam free outdoors on farms in Australia's Great South West pecking on Australian grains as well as an abundance of natural forage and pasture. Mt Barker has welfare at their heart and the chickens live long and happy lives in a sustainable farming environment, cared for by dedicated family farmers.