Succulent, tender duck meat and crispy skin marinated in a blend of Chinese spices and accompanied by Hoisin sauce and Chinese pancakes. Simply add spring onions and cucumber for a tasty treat. 600g half duck (cooked), 10 pancakes. Frozen.
Defrost fully before reheating and consume within 24 hours of defrosting.
Remove packaging and place on a wire rack in a baking tray.

 

Place in a preheated oven 200ºC/Fan 180ºC/Gas 6 for 20-25 minutes.

 

Carefully remove from the oven.

 

Steam pancakes for 4-5 minutes or heat in a microwave for 20-30 seconds.

 

Cut some cucumber and spring onion into matchstick-sized shreds.
Thinly slice or shred the crispy duck portion.
Spread a thin layer of Hoisin sauce on each pancake.
Sprinkle a layer of vegetables and a layer of duck in each pancake and roll for serving.
Crispy Duck (97%), salt, sugar, spices (aniseed, ground ginger, fennel seed, cinnamon, clove), onion powder, wheat flour (pancakes), Hoisin sauce.
Contains: Cereals Containing Gluten, Fennel Seeds
About the producer
Silver Hill Duck, Ireland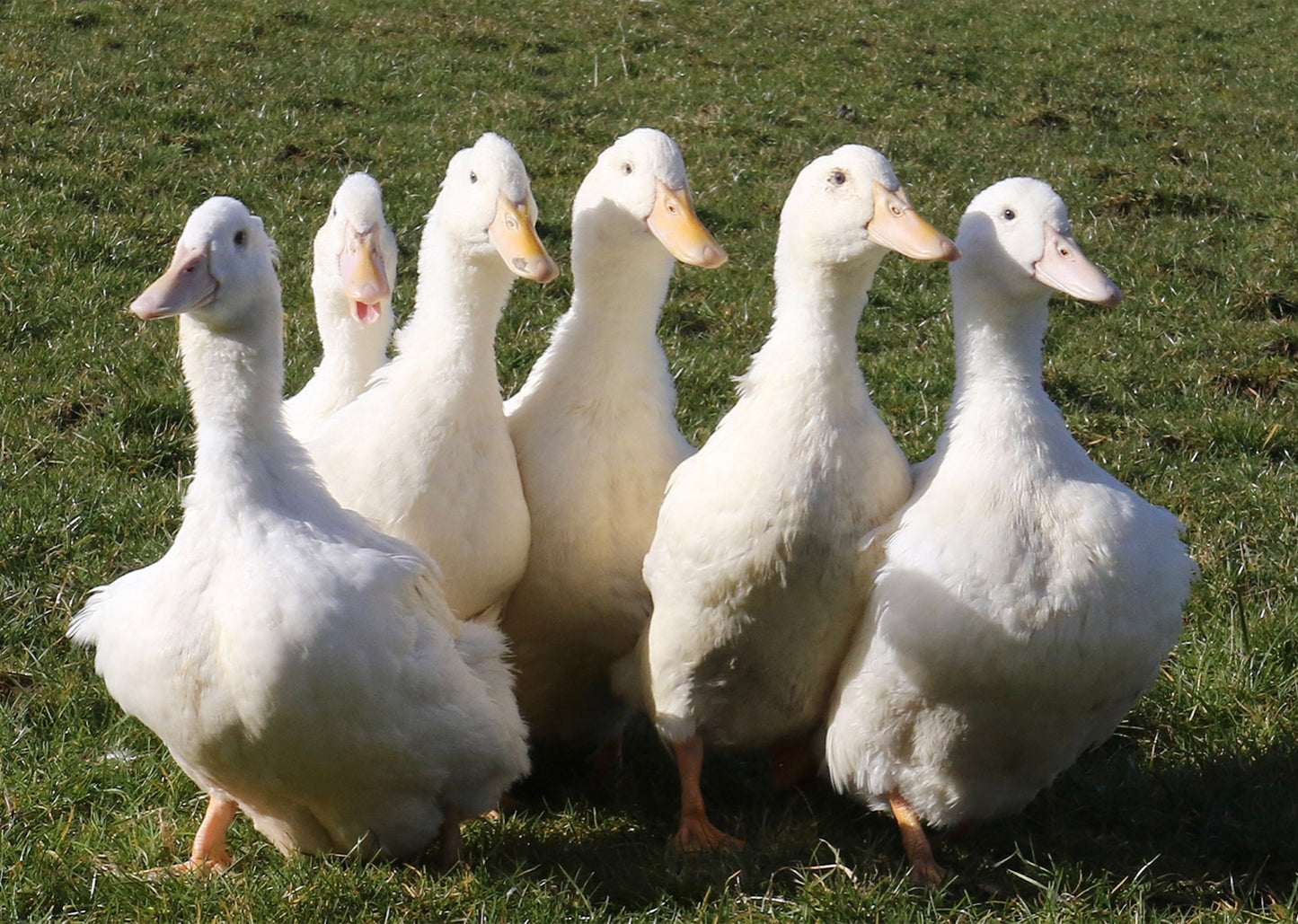 Silver Hill Duck is sourced from the beautiful County Monahgan, Ireland, where the Steele family have developed their own unique hybrid breed of Silver Hill Duck. We exclusively sell this wonderful duck who's flavour and succulent meat comes from the Steele's passion, experience and control over every step of production. Loved by celebrity chef Heston Bluemental and local restauranter Mr Mervin Goh, of the London Fat Duck, Silver Hill are considered as the "Wagyu of Duck".