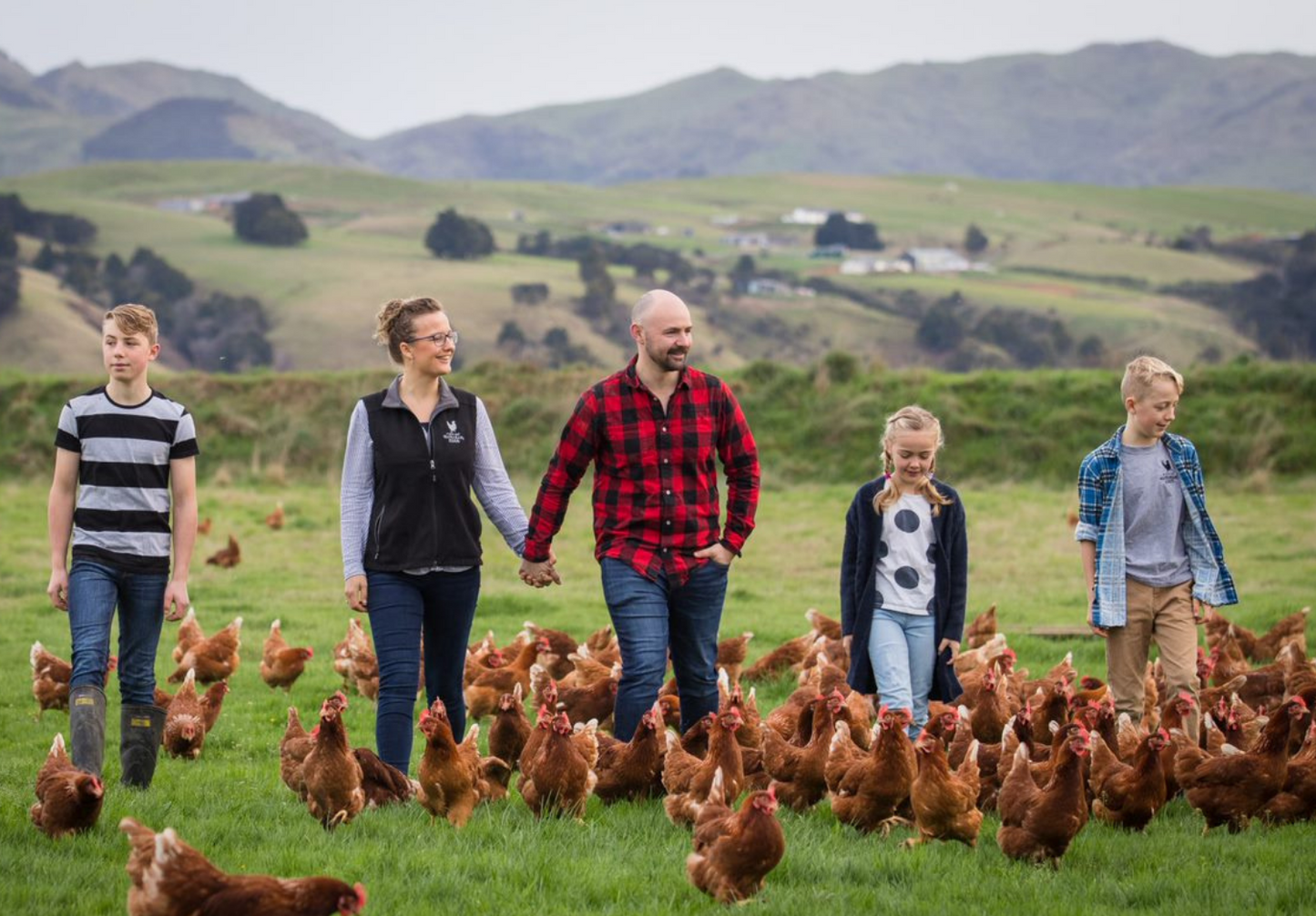 You will have seen recently that I switched from Nature's Best eggs to Big Paddock as Nature's Best were bought by a large poultry company. They made many changes, including cutting the feed quality, and most of the original Nature's Best team have left.
I only work with inspirational farmers that I trust who provide the best tasting food, and ensure their farm workers are happy. I could no longer, in good conscience, continue working with Nature's Best. As you know, I prefer to work directly with "small" farmers where I can. Chris & Sunny Martin are the magic behind these Family Farm eggs. They own a family-run free range farm which has 24,000 birds spread over 13 hectares of land, with the birds split into 6 flocks housed in 3 large poultry sheds. The birds have plenty of space to roam and are given excellent standards of feed, to give us some of the best tasting eggs in the world.
Suppliers Who Share My Vision
I have developed a direct relationship with Chris & Sunny and Chris and I recently enjoyed another long chat over Zoom and I can personally confirm that he shares my vision of providing customers with the purest food on the planet. 
It's really important for both Chris and myself that you have full traceability of where your eggs come from, as there can be 'dilution' of free range eggs in the supply chain. There is a way to check this - each egg has a code on the shell and if you enter the code into this website, you can confirm the origin.
So you too can have full confidence in the traceability and quality of your eggs.