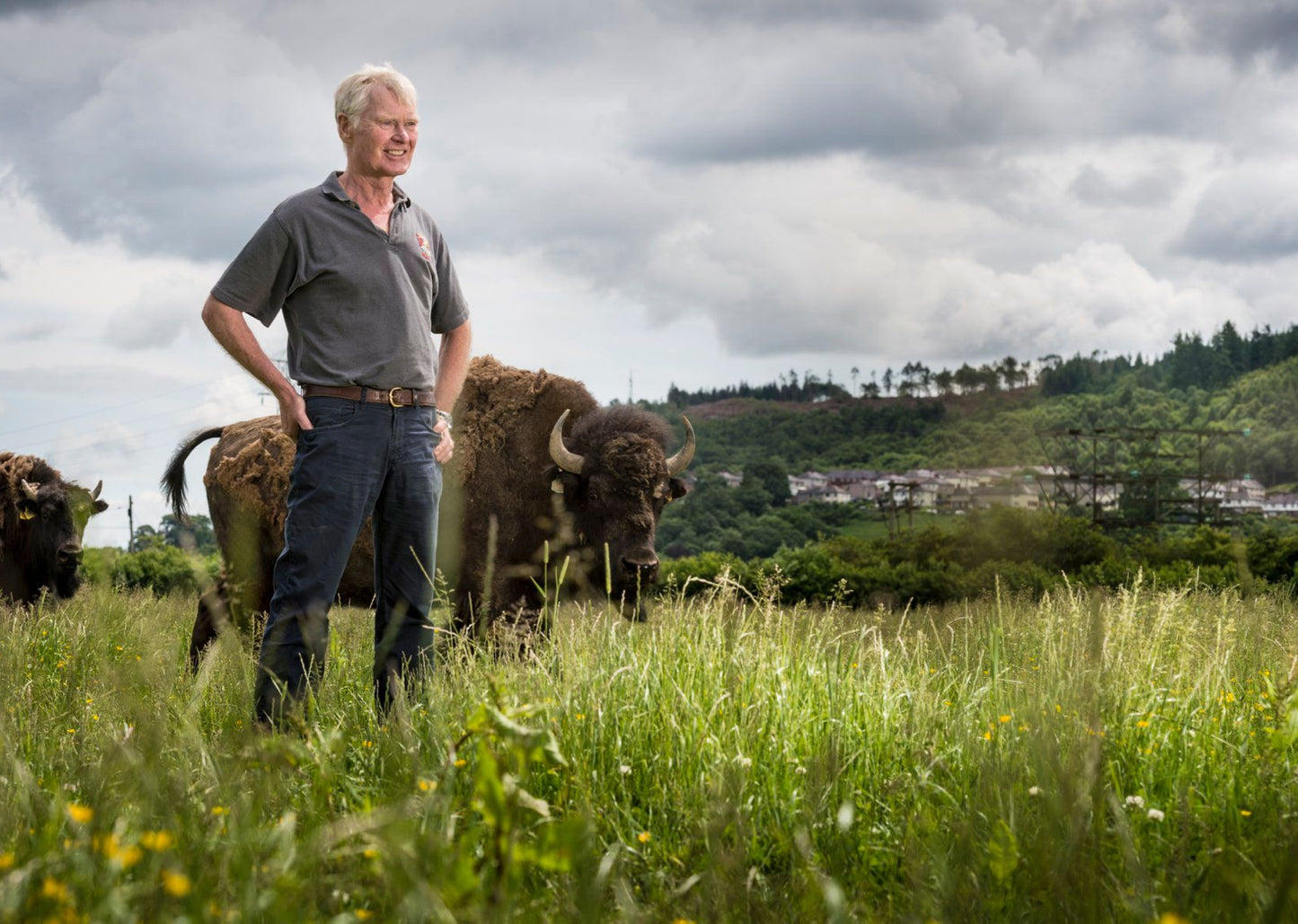 Rhug Estate is a multiple award-winning organic farm nestled in the idyllic lea of the Welsh Mountains, and run with passion for field-to-plate excellence. Raised without any chemicals, sprays or GMOs, Rhug Welsh Lamb has been awarded PGI status guaranteeing a premium-quality, fully traceable product and UK Soil Association approval, the top echelon of Organic Certifications. Grazing freely on 6,700 acres of clean rain fed land, minimal disruption ensures stress free animals farmed with such care you can be confident that their meat will taste absolutely divine.
Lord Newborough, the owner of The Rhug Estate, in Corwen, Denbighshire, strives towards a more sustainable future. His vision has seen the conversion of the farm to organic, the addition of a large portfolio of renewable energy projects, and continued support for local Welsh produce.
Rhug Estate is the only farm in the UK to be granted the Royal Warrant, a true testament to their vision and passion for sustainable farming.