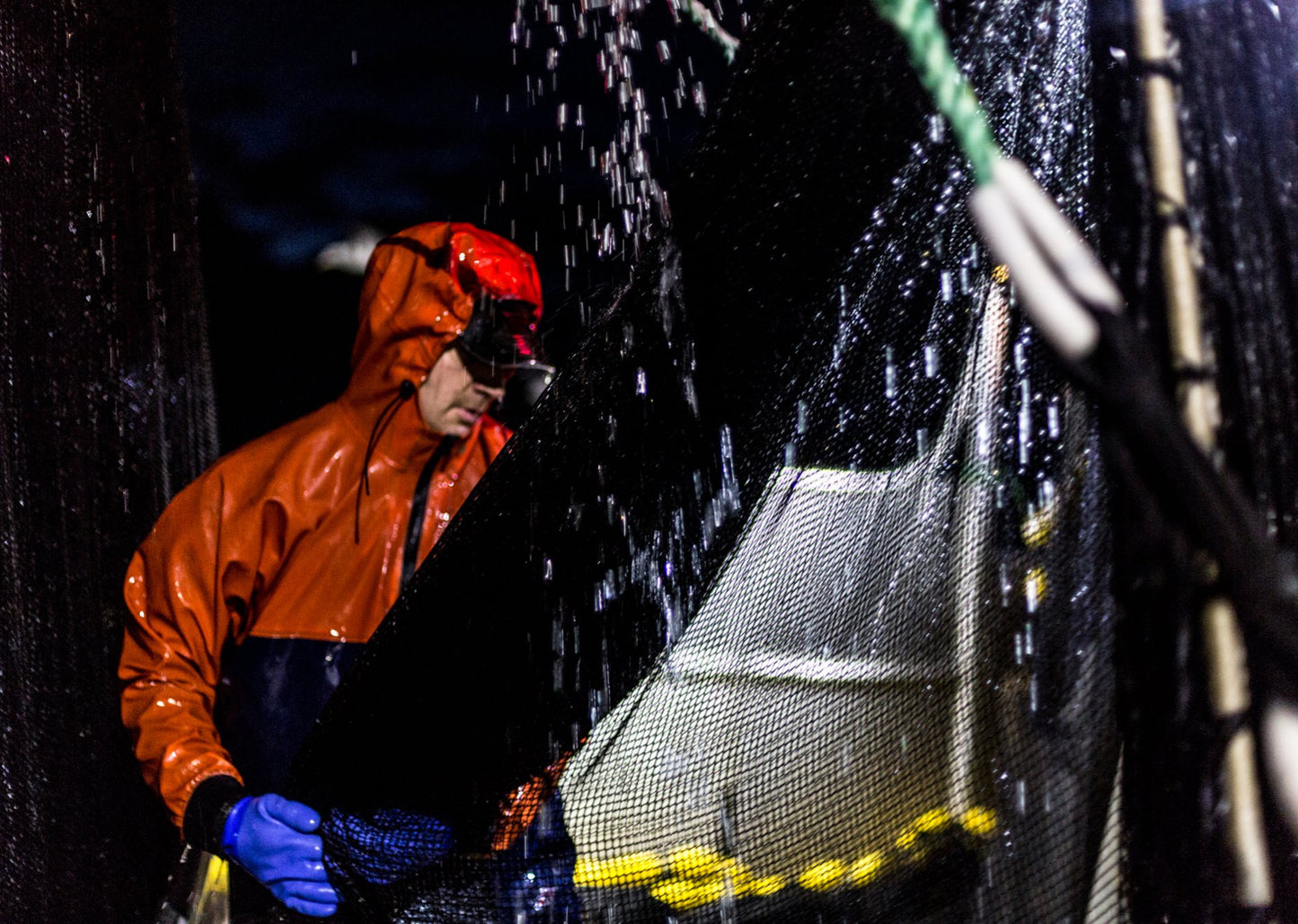 On a beautifully sunny Cornish morning, I met Ocean Fish owners, the Lakeman family, at Mevagissey Port, their home for over 400 years in England's deepest Southwest. Family owned since 1740, the 7th generation team pride themselves on supplying the finest Atlantic fresh and frozen fish, including our seabass, whiting, monkfish medallions and scallops. Every morning, our suppliers at Ocean Fish join the bidding frenzy at a live fish auction in this remote fishing village to secure this amazing, sustainably sourced fish. Certified by the Marine Stewardship Council, they truly epitomise the preservation of our ocean's natural resources.
Ocean Fish uses a majestic ring netter that is renowned for its low impact fishing method and uses sophisticated technology to provide a continuous feedback loop on fishery catch data to ensure sustainable seafish levels. I was so impressed by their 400+ years of experience and commitment to the sustainable use of the seas and the protection of the marine ecosystem.
Ocean Fish are also a member of the Cornish Sardine Association and are actively engaged in the Responsible Fishing Scheme while working with the Seafish Authorities and taking part in many discussions and forums in the matters of sustainability prioritisation.