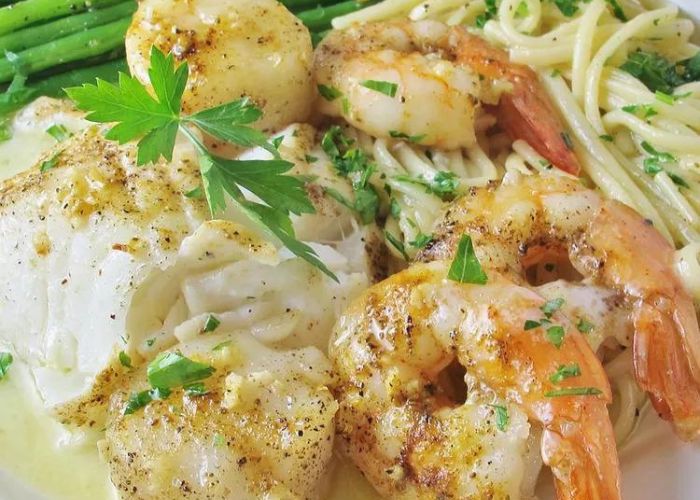 Serves: 2
INGREDIENTS
2 (4 ounce) halibut fillets
6 scallops
6 peeled and deveined jumbo prawn, tail still attached
2 tablespoons melted butter
1 tablespoon lemon juice
1 teaspoon minced garlic
½ teaspoon seafood seasoning, such as Old Bay
From Your Pantry
⅓ cup dry white wine
salt and pepper to taste
METHOD
Preheat the oven to 450 degrees F (230 degrees C).
Arrange halibut, scallops, and shrimp in a glass oven-safe baking dish. Drizzle with wine, melted butter, and lemon juice. Sprinkle with garlic and seafood seasoning, then season with salt and pepper.
Bake in the preheated oven until halibut turns white and flakes easily with a fork, 10 to 12 minutes. Sprinkle with parsley just before serving.
Serve and enjoy!
Recipe credit: allrecipes.com
$90.00
For one of each item
$90.00
For one of each item