Sundried Tomato Buns. The bun is savoury, tangy and packed full of aromatic herbs, perfect on its own or for a refreshing Mediterranean inspired treat. Give it a light toast for that extra yum. 280g, 4 buns per pack. Frozen.
Wheat flour, natural fibre extracts (from whole grains, vegetables and fruit), wheat gluten, toasted soy flour, rice flour, sun-dried tomato, sunflower oil, tomato puree, yeast, salt, dried mixed herbs.
Note: Made in a kitchen where sesame and peanuts are handled occasionally
Consume within 3 days after defrosting. Stays fresh in the freezer for up to 6 months from manufacturing date.
About the producer
Upgrain, Singapore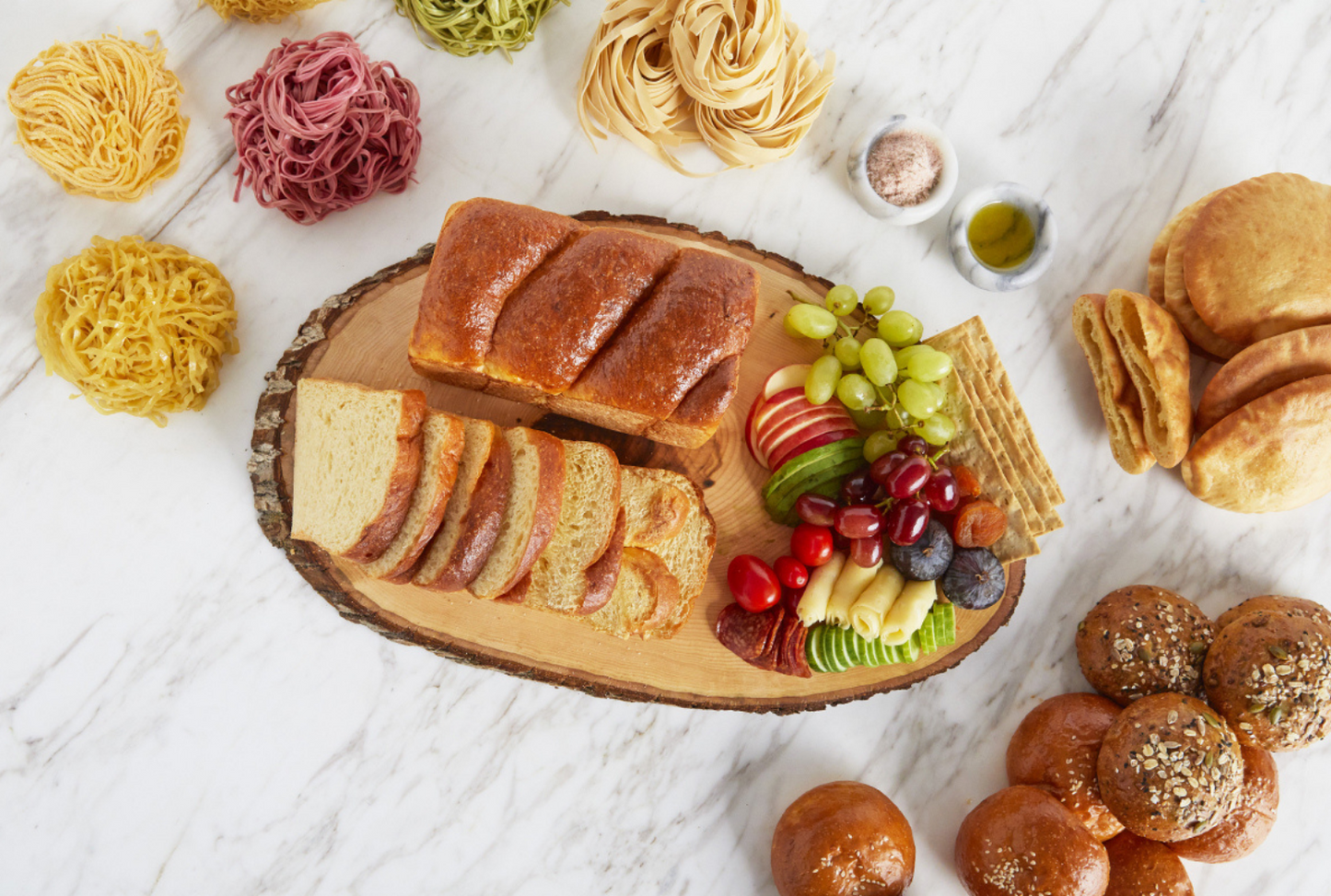 UPGRAIN is a Singapore food tech company transforming the world of carbs. With their proprietary UPGRAIN half-carb, high fibre flour, they create all the taste and deliciousness we love in wheat-based carbs, with less of what we don't. UPGRAIN's radically better carbs are made with 100% natural food-grade edible plant fibres without any preservatives or nasties. Welcome to the future of eating better, with half the carbs!