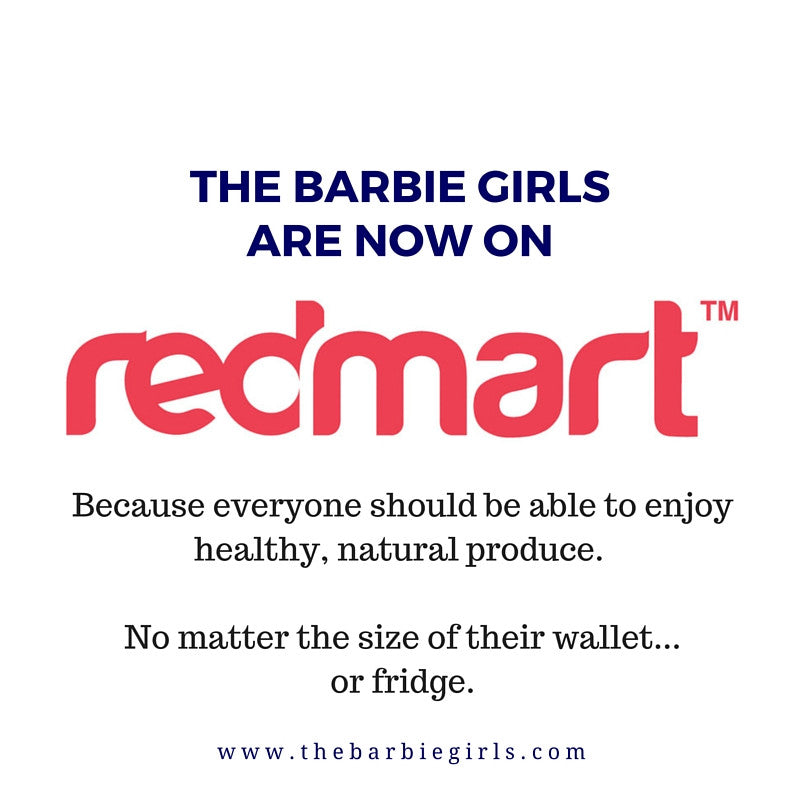 We're human.

We know it's not realistic to expect all of our customers to order over $200 of our produce every week. We also know that there are some things that we don't provide - like vegetables and ... shampoo. For this reason, we have signed an agreement with the lovely people at Redmart so that all of you will be able to enjoy The Barbie Girls on your own terms. 

The benefits:
- You don't have to have a minimum spend of $100
- You can buy just what you need (and not in bulk)
-  It's a one-stop shop for all of your groceries
-  Very low delivery fee due to the volume of redmart orders
-  Shorter delivery time slots, as Redmart has many more trucks than we do

We are keeping a close eye on Redmart's operations, particularly to ensure that the cold chain is maintained at all times. 
They've only got our frozen products for now, but we will in time also be selling our fresh products through Redmart. 

Our aim is for everyone to enjoy healthy, sustainable, natural food at the best value possible no matter the size of their families or wallets. We truly hope this will be a great step forward in achieving this. 

Love,
The Barbie Girls