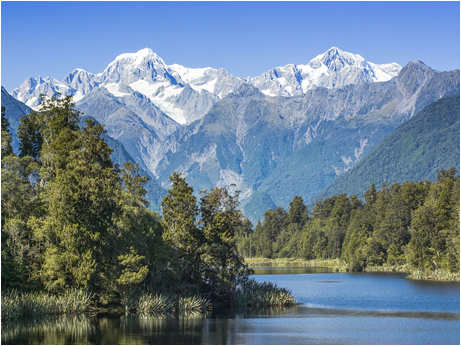 Your body is a temple, and it deserves nothing more than the best food to remain healthy, beautiful and functional. Therefore it is important we know where that food comes from and how that food makes it onto our plates. Sasha Conlan, CEO of The Barbie Girls has a huge passion for top-quality food and has made it her priority to bring ethically produced and fully traceable meat and seafood from the farm direct to your doorstep.
Sasha is committed to sourcing the best quality produce, taking the time and effort to visit farms and organisations throughout the world to experience their sustainable techniques firsthand and to sample their meat/seafood, all before she commits to them as a supplier for The Barbie Girls.
Unwilling to compromise on quality and freshness when it comes to importing produce, The Barbie Girls fly in sashimi-grade King Salmon direct from the pure, glacial-fed waters of the Southern Alps in New Zealand. Just how fresh is fresh? It takes just 48 hours, from when the salmon leave the fresh waters of New Zealand, to reach The Barbie Girls in Singapore.
Majestically known as the Mount Cook Alpine King Salmon, it's one of the healthiest salmon in the world, containing less saturated fat than its ocean-reared counterparts. The salmon are constantly swimming against the flow of the cold, highly oxygenated glacial waters, which means they are healthy, muscular, and rich in Omega-3 oils. This exceptional sashimi-grade King Salmon can be ordered via The Barbie Girls. A fresh side of salmon, weighing approximately 900g can be purchased for $61.90, or $10.90 for a 150g fresh fillet or fresh trimmings.
The Barbie Girls also provide an extensive range of other fresh seafood and meat, including blue cod, swordfish, beef, lamb, pork, poultry and top-quality eggs. If you don't have the time or the inclination to cook a meal from scratch, you may want to consider their delicious range of homemade Barbie Meals; they are prepared by The Barbie Girls' chef using their carefully sourced products.