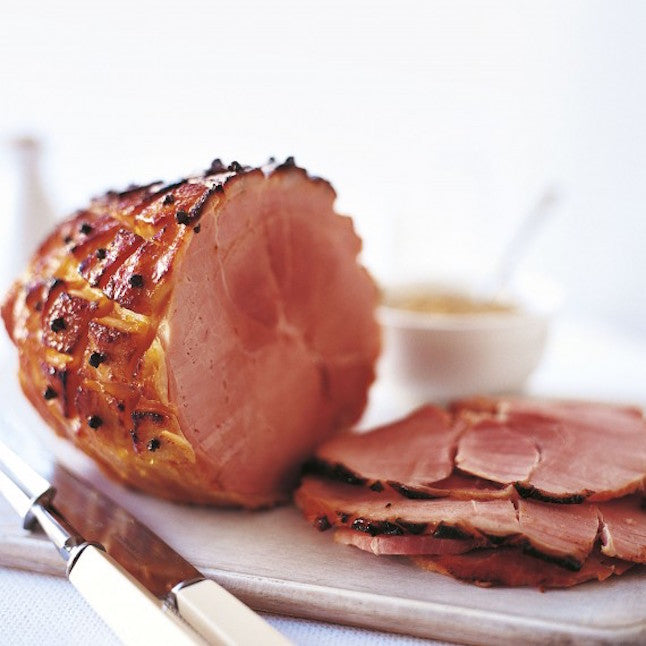 As a warmer-up to the season ahead and a nod to Thanksgiving this weekend, I'm setting the mood on Sunday with a family dinner of fresh Wicks Manor Cooked Fresh Honey Roast Ham. What I value most about this product, aside from the great flavour, is that it is pre-cooked so only needs to be warmed up. It's 1kg so not huge, but if there are any leftovers (unlikely), we will use the meat for pasta and sandwiches during the week.  
So what to serve alongside? I'll do Jamie Oliver's Roast Potatoes with Sage & Orange (prepared with bashed garlic and cooked in goose fat - what's not to love?) and a big tray of roasted veggies - carrots and parsnips. Jamie has a more elaborate version in his Roast Vegetables Mega Mix, which looks pretty amazing. 
It wouldn't be a special dinner without a special wine, so I'm opting for the Pecavvi Chardonnay and the Organic Walnut Block Nut Cracker Pinot Noir. The kids will be treated to the Double Dutch Pomegranate & Basil, which makes them feel very special! 
While the ham is warming up, I know I won't be able to resist dipping my spoon into a jar of Vasse Virgin Macadamia Pesto. As I've mentioned before, this is my current food obsession, so I'll prepare a little tray of simple appetisers using squares of fresh, crunchy sourdough and a dollop of pesto on top.
Wicks Manor Cooked Fresh Honey Roast Hams are now available, so if you're thinking of a Thanksgiving celebration or just a great Sunday meal, click here for the details. And don't forget we've got the very best smoked salmon from our friends at Mt. Cook Alpine available here.