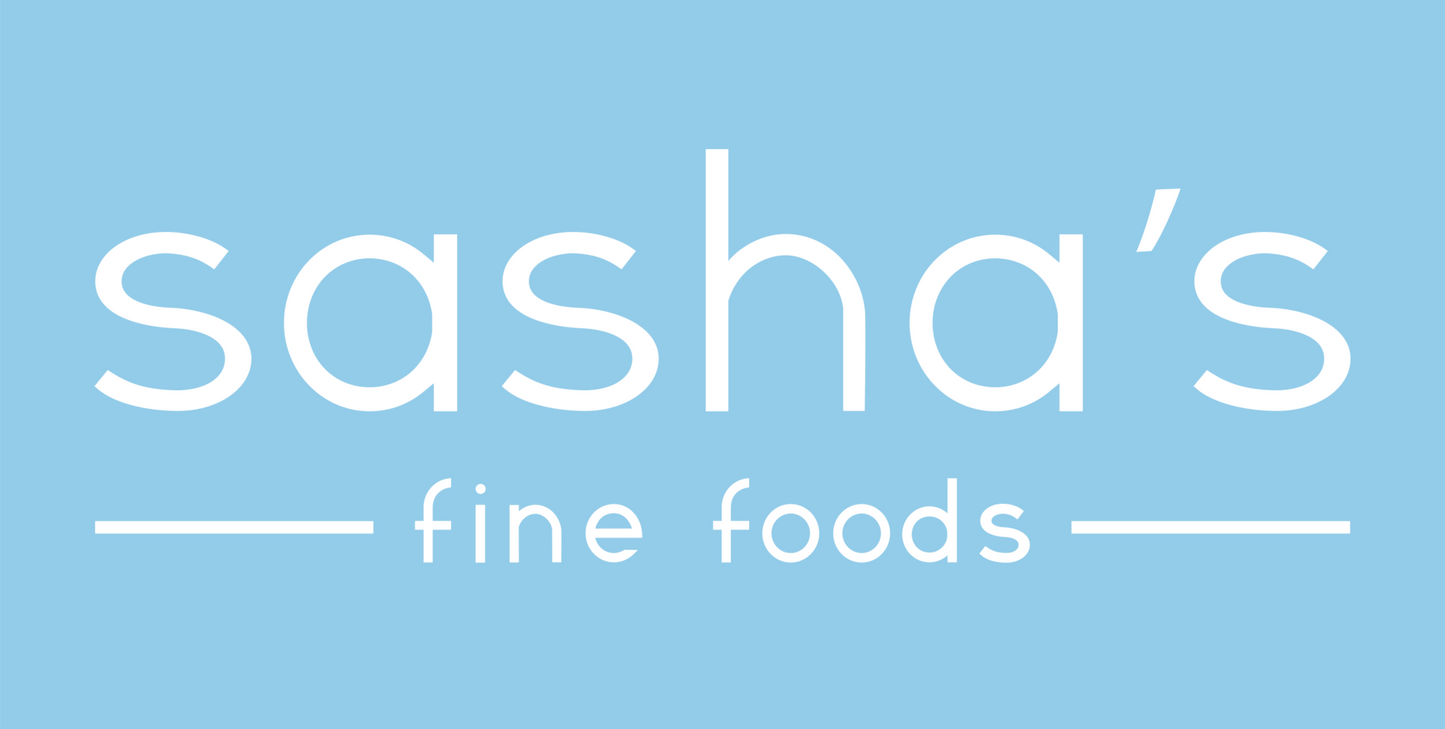 I hope you had an opportunity to read my note to you a few days ago in which I shared the exciting news that The Barbie Girls was about to be re-branded as
Sasha's Fine Foods
. I am thrilled to announce that from today, this exciting change comes into effect.

As I outlined, the time is right for me to re-fresh how the business presents itself to our current and future customers. But it's equally important to invest in providing a great online experience when you shop with us, so today, I'm also delighted to launch our beautiful new, feature-rich website with:
clean, simplified navigation
the ability to see all your previously purchased products for speedy re-ordering
the ability to 'bookmark' products you may want to buy in the future
an inspirational 'recipe finder' where you can find healthy recipes and nutritional info of 1.5 million recipes from five-hundred popular websites
an emphasis on our suppliers, who they are, and how they operate 
a streamlined Loyalty Programme with straightforward tracking and redemption  
You don't need to make any changes to your account settings or in how you reach us - it's business as usual! Any Loyalty Programme points that you have collected will be transferred seamlessly to our new platform, so no need to worry about anything getting lost. We remain at the same contact number, +65 6273 0752, and all emails will be automatically redirected to our new email address (which you'll find below). 
I invite you to take a moment and visit at
www.sashasfinefoods.com
where you will find the same superb products and service levels upon which we have built our enviable reputation over the last five years.  
Sasha's Fine Foods
 will remain a small business with a huge focus on quality and customer happiness. We will continue to do everything we can to expand our range and to keep you informed along the way.  
As always, I welcome your feedback at any time - just drop me a note at
enquiries@sashasfinefoods.com
.  
Kind regards,
Sasha