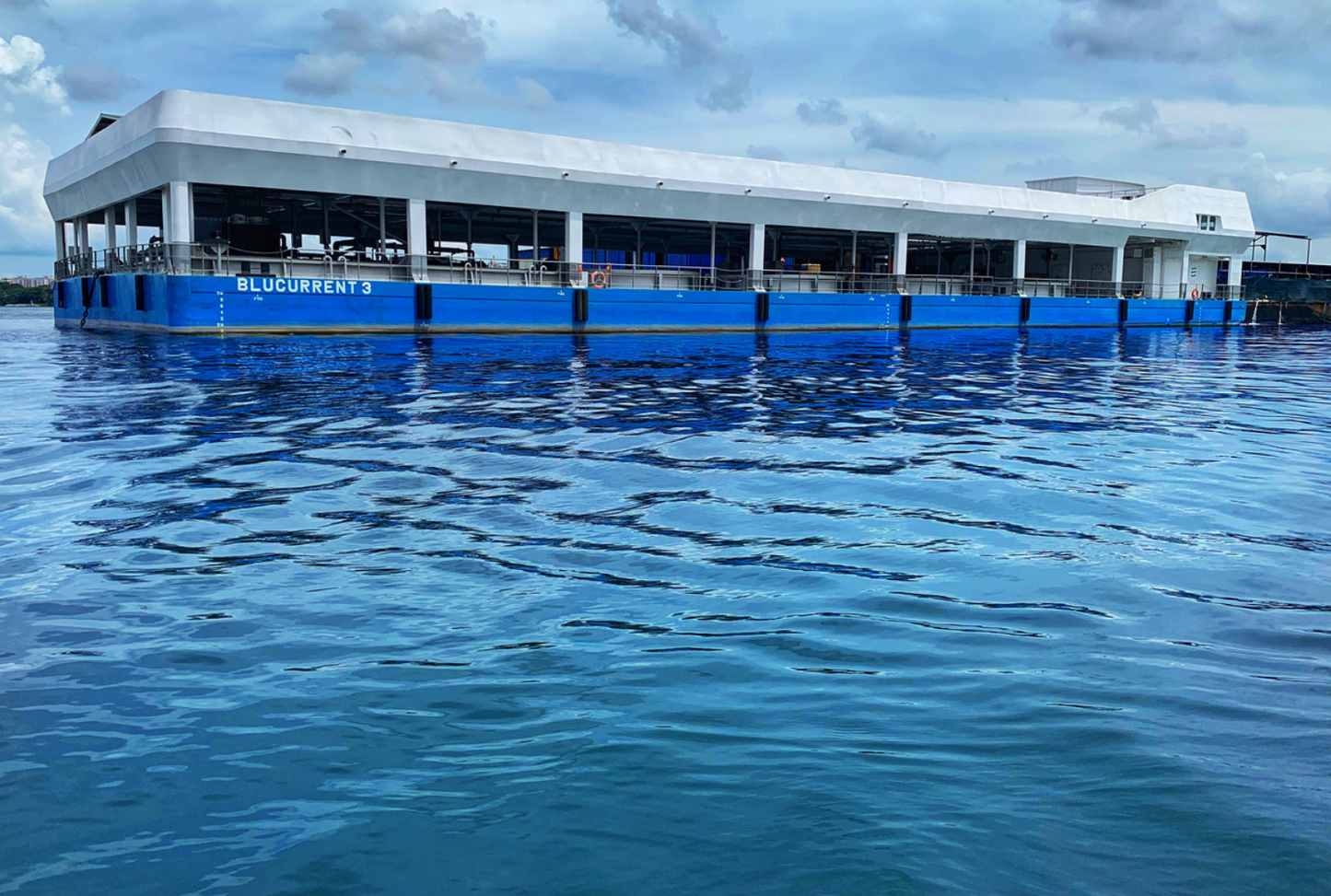 I am so excited to finally source incredibly tasty local fish that is both great quality and sustainable. Leading aquaculture company Wintershine's fresh fish brand BluCurrent produces the best and freshest locally produced fish you will find in Singapore.
BluCurrent fish are raised on Singapore's first-ever smart floating fish farm, located off Pasir Ris Coast. Water quality is monitored and the water is naturally filtered, treated and oxygenated, ensuring well-defined conditions for stress-free growth of the fish. To further increase its environmental friendliness, the fish farm also relies on solar power for at least half of its operations.
The fish are Friends of the Sea certified which means the farm does not use any nasties and must respect the waters ecosystem and critical habitats. Because the fish are grown using closed-loop farming practices, they are better-tasting and rich in protein.
BluCurrent Barramundi and Red Snapper are preferred by top chefs and Michelin-starred restaurants in Singapore.