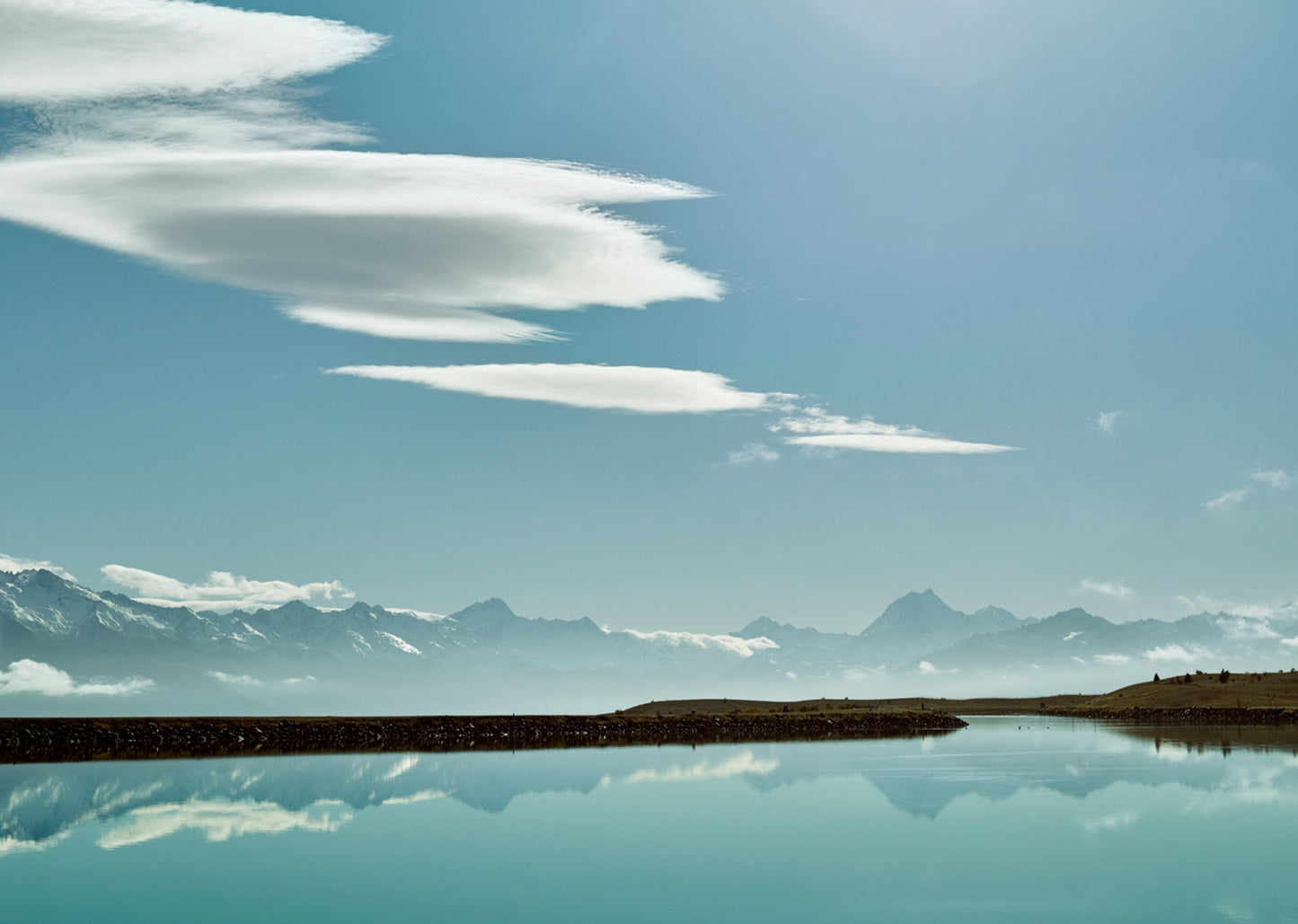 I am proud to be Singapore's exclusive retailer of Mt. Cook Alpine salmon. Multiple visits to the Southern Alps of New Zealand showed me how minimal stock densities and a passion for the environment, can produce the world's finest Freshwater King Salmon. Hand-fed on non-GMO premium feed, Mt. Cook salmon's remote wilderness location means no vaccines or pollution from pesticides. The exceptional taste comes from healthy fish swimming against fast flowing ice cold glacial mineral water, in the world's most natural farm environment.
The Mt. Cook team marry a unique set of elements including innovation, respect for the surrounding environment and a genuine respect for the salmon which are hand-fed several times a day as they swim freely in pure, alpine water. Potentially a huge business, the owners, a group of private individuals, choose to keep it small and do what they do as well as is humanly possible, without any adverse effect to nature.
As the highest salmon farm in the world, Mt. Cook's Alpine Salmon are unique in the world, fit and healthy from constantly swimming in swift, fresh water currents. This exercise results in a firm-fleshed texture with a clean and subtle flavour, with fine intra-muscular fat layers.
Mount Cook Alpine Salmon
To ensure Mt Cook Alpine Salmon is the finest of all salmon, a specially designed first class feed from the Southern Ocean is used with non-GMO. Mt. Cook Alpine Salmon are eco-sustainably farmed and raised in near perfect growing conditions with plenty of space, clean flowing water, and as little human intervention as possible.
Having banned the import of salmonoids and gametes into New Zealand since the early 1900's, the government has ensured Mt. Cook is not impacted by diseases afflicting other salmon populations around the world. This allows Mt. Cook fish to avoid the need for vaccines at any stage of their life cycle, given they are naturally free from parasites. They are also free of contaminants and GMO products, having lived only in pure glacial water all their lives. No chemicals, mercury and other heavy metals.
The Farm & Environment
At 1,969 feet above sea level, Mt Cook Alpine is the highest altitude salmon farm in the world. Utilising man-made hydroelectric feeder canals that run between several high alpine lakes, Mt Cook is situated in one of the most remote wilderness regions in the world. Where possible, solar power is used.
The Water
The glacial and snow-fed water both above and below the farm is so pure that you can drink it. This farm has the highest water-flow of any salmon farm in the world. Mt Cook Alpine voluntarily test the water after it has passed through the farm against stringent New Zealand drinking water standards (the results are on their website). Believe it or not, you can drink the water after it has passed through the farm. New Zealand does not have fresh water parasites that can harm humans.
Responsible Practices
"Top Ratings for Responsible Practices"
This salmon farm welcomes the scrutiny of others to review what they do, audit their processes and comment on their management practices.
They are audited and approved by the Global Food Safety Initiative – Recognised Certification Programme. They were the first salmon farm in Australasia to receive Best Aquaculture Practice Certification.
Monterey Bay Aquarium has recently awarded Mt Cook Alpine Salmon with a 'best choice' green rating – acknowledgement of their environmentally responsible practices. Their modern processing plant is regularly audited by the New Zealand Governments exporting agency and retains the highest ranking accreditation. Their best in class practices and duty of care to the environment, ensure their fish, wherever it is delivered in the world, will always meet the claim of being Nature's finest tasting salmon.