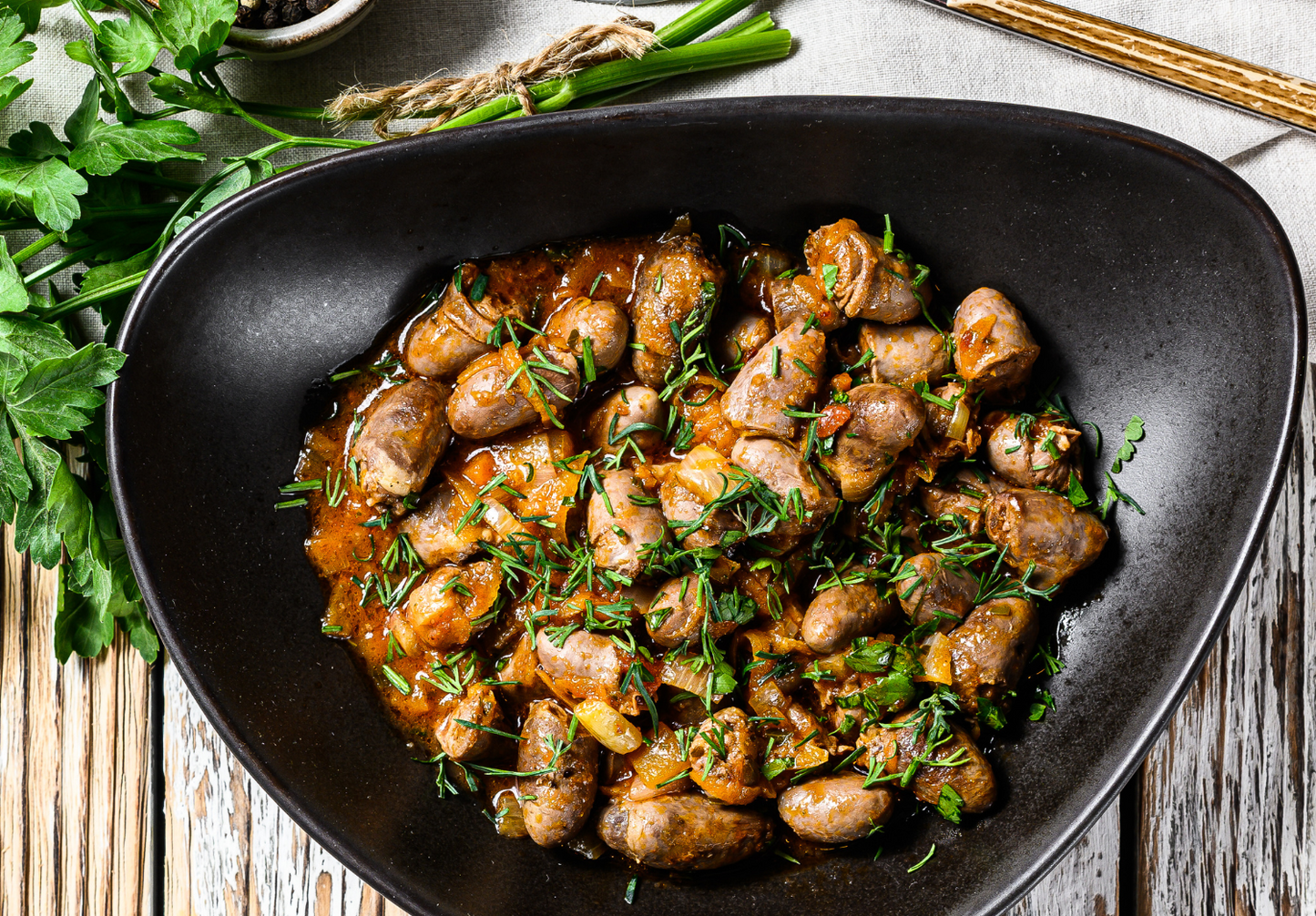 Serves 4
INGREDIENTS

450g Local Organic Chicken Hearts
2 tablespoons olive oil
1 teaspoon kosher salt or ½ teaspoon sea salt
¼ teaspoon black pepper
½ teaspoon garlic powder
½ teaspoon onion powder
½ teaspoon smoked paprika
½ teaspoon ground cumin
2 tablespoons parsley chopped
METHOD
Place the chicken hearts, olive oil, salt, pepper, garlic powder, onion powder, smoked paprika and cumin in a large bowl.
Use a large spoon, or your hands, to mix everything together, coating the hearts with the oil and seasonings.
Heat a large, heavy frypan over medium-high heat, for about 3 minutes.
Add the seasoned chicken hearts. Cook, stirring often, until browned and cooked through, 5-7 minutes. If the pan becomes too hot, lower the heat to medium.
Divide the hearts between four plates. Drizzle them with the pan juices, garnish with chopped parsley, and serve.
Recipe Credits: Healthy Recipes
$10.90
For one of each item
$10.90
For one of each item