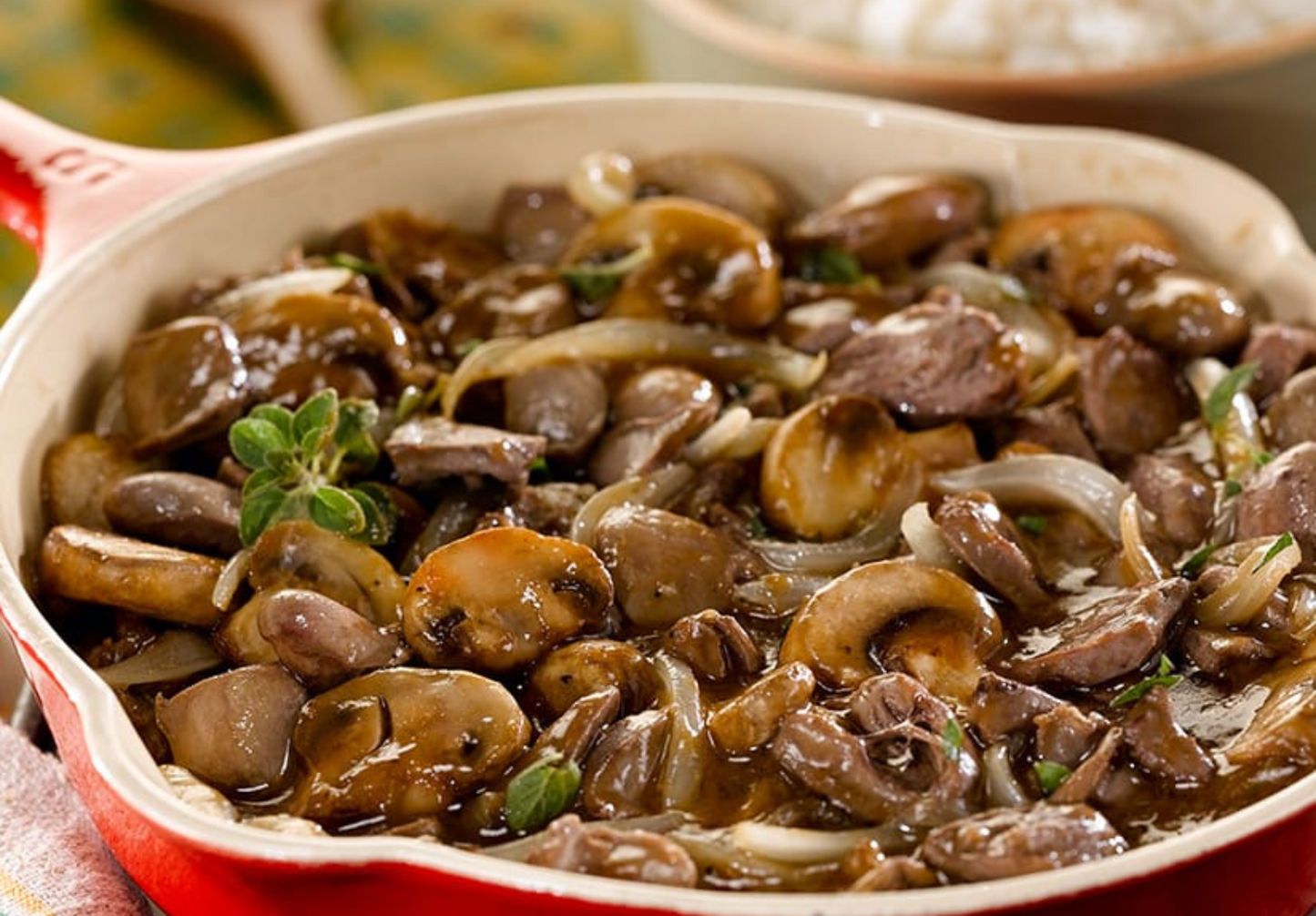 When it comes to nutrient-dense foods, chicken hearts, packed with protein and B vitamins, are at the top of the list. In this dish, their mild chicken flavor pairs perfectly with boldly spiced onions and mushrooms.
Serves 6
INGREDIENTS

650g Local Organic Chicken Hearts
½ cup vegetable oil
⅓ cup flour
1 Tablespoon vegetable oil
¾ cup sliced onions
1 cup sliced mushrooms
1 teaspoon garlic salt, divided
1¾ cups organic chicken bone broth
¼ teaspoon black pepper
¼ teaspoon dried oregano
6 cups cooked rice
METHOD
In a 6-inch skillet, over medium-high heat, add ½ cup oil. Slowly add flour to make a roux. Cook for 6 minutes or until it is light to medium brown in color. Turn heat off.
Cut the tops off of the hearts. Slice the hearts in half.
Add 1 Tablespoon of oil to a 12-inch skillet over medium-high heat. Add onions and mushrooms, cook for 3 minutes.
Add chicken hearts and ½ teaspoon garlic salt. Cook for 3 minutes.
Slowly stir in chicken broth, ½ teaspoon garlic salt, black pepper and oregano. Add roux and stir. Bring to a rapid simmer. Reduce heat to low simmer, cover, and cook for 10 minutes.
Serve with cooked rice.
Recipe and Image Credits: Sanderson Farms
$0.00
For one of each item
$0.00
For one of each item