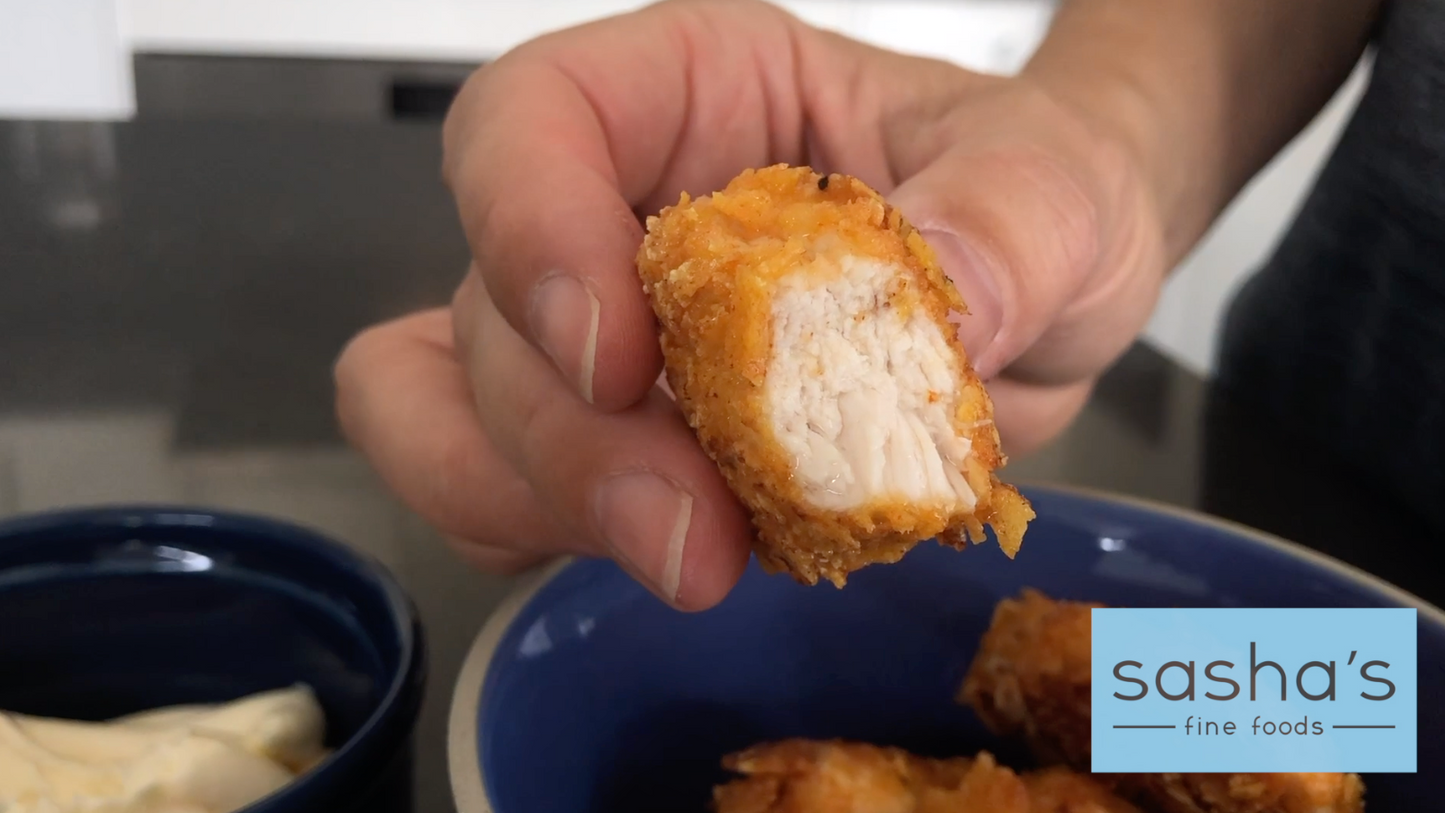 INGREDIENTS
1 pack Local chicken breasts 
2 tablespoons Flour
2 Eggs, beaten
1 small bag Nacho Cheese Chips, crushed into fine crumbs
Salt
Pepper
Olive oil for frying
METHOD
Place the breasts between two sheets of cling film, then pound lightly with the flat side of a meat mallet until the chicken is flat and even in thicknness. Cut into small triangles.
Coat the chicken pieces with flour, then egg then nacho cheese crumbs.
Season the coated chicken with salt and pepper.
Heat the oil in a skillet over medium heat. Place the chicken into the hot oil, cook until golden brown.
Remove from the oil and serve with mayonnaise.