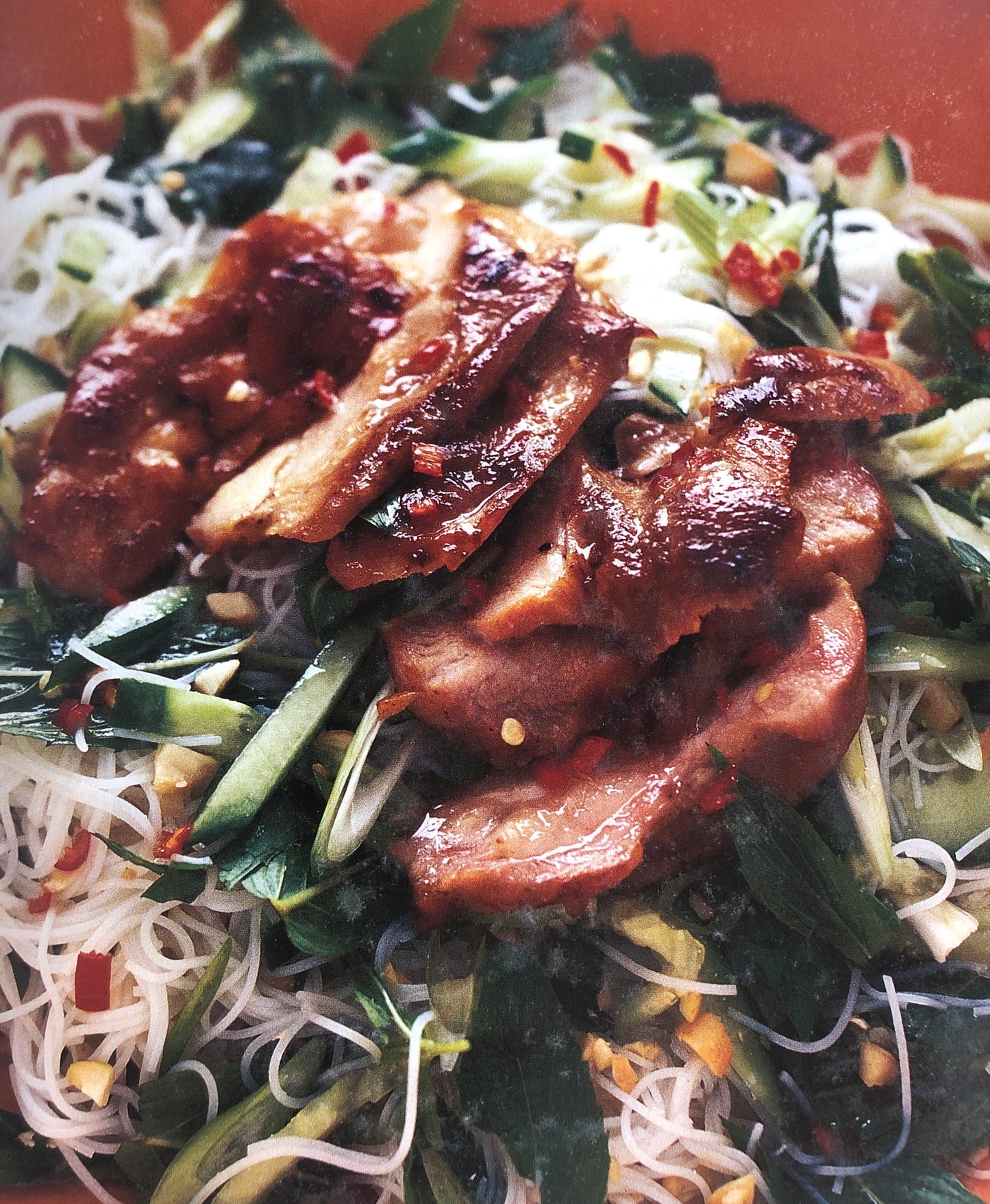 Ingredients
Serves 4

3 tablespoons fish sauce
Freshly ground black pepper
3 garlic cloves, crushed
2 large red chillies, finely minced
2 tablespoon sugar
8 boneless skinless chicken thighs
2 tablespoons vegetable oil
Cucumber and Cashew Salad

3 tablespoons lime juice
3 tablespoons caster (superfine) sugar
200g vermicelli noodles
2 cucumbers, halved and thinly sliced
Small handful fresh mint leaves
4 spring onions, thinly sliced
2 tablespoons cashew nuts, crushed

Method


1. Whisk the fish sauce, pepper, garlic, chillies and sugar in a bowl. Put the chicken in a separate bowl and pour over half the marinade. Cover with plastic wrap and refrigerate for 20 minutes (keep the rest of the marinade on one side). 
2. Heat the oil in a large frying pan over medium-high heat. Add the chicken in two batches, and cook for 3 minutes on each side, or until it is cooked through. 
3. While the chicken is cooking, add the lime juice and sugar to the marinade that you set aside. Stir until the sugar has dissolved to make a dressing. 
4. Pour boiling water over the vermicelli and leave for a minute or so until soft. Drain under cold water, place in a large bowl and add the cucumber, mint, spring onions and cashews. Add the dressing, toss well and serve with the sliced chicken.