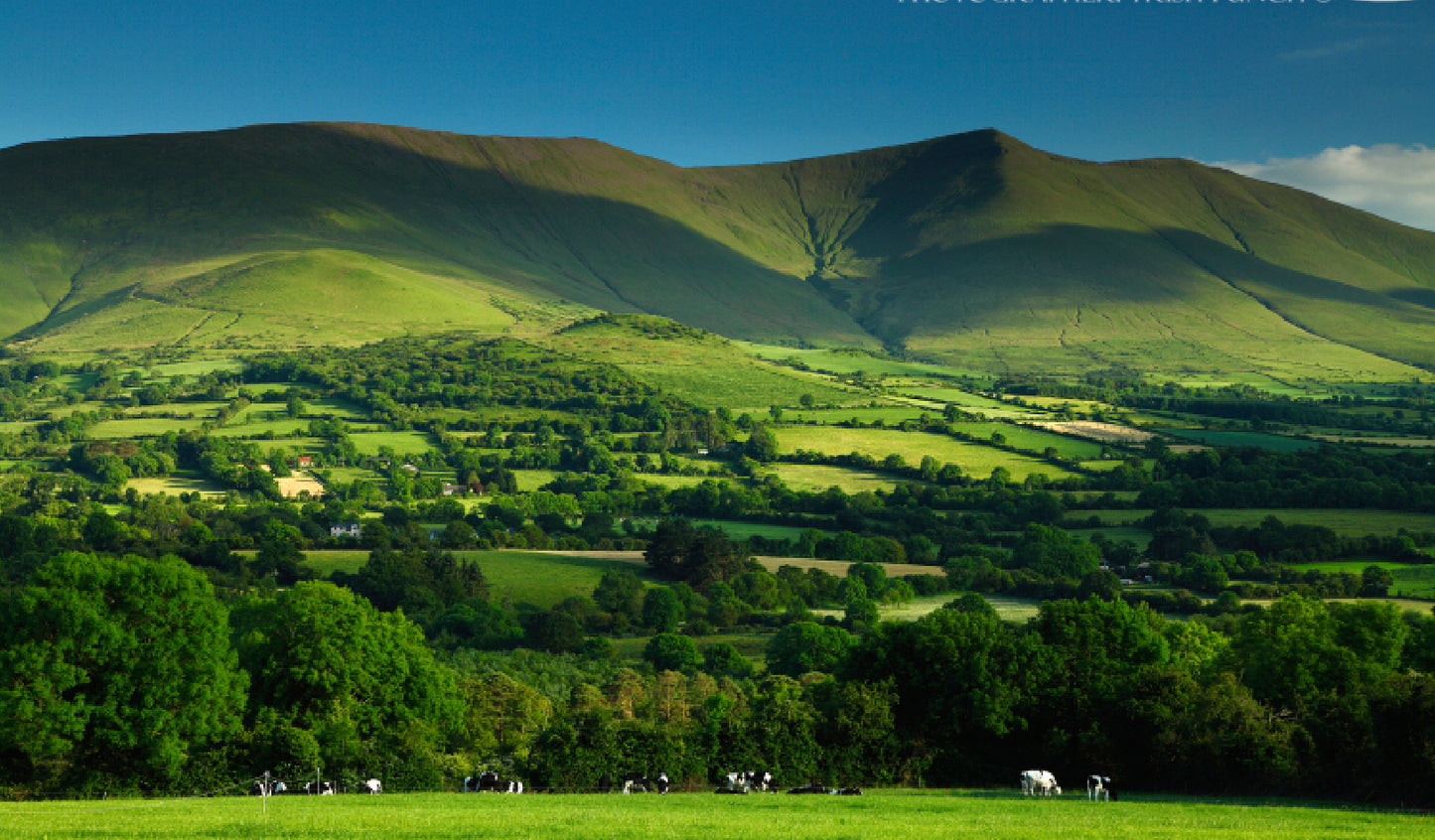 On a recent sourcing visit to Ireland, I was reminded that its nickname - The Emerald Isle - is well justified. A phenomenal mix of enviable lineage, perfect atmospheric conditions, proximity to the gulf stream and unprecedented levels of nutrient-enriched grasslands all combine to create a landscape like none other, which is as perfect for raising cattle as it gets.
For these reasons, I was thrilled to be introduced to Good Herdsmen, Ireland's leading independent producer of 100% organic beef from whom I've sourced Good Herdsman Organic Ribeye, Organic Rump and Organic Tenderloin. Located in the sublime, rolling countryside of County Tipperary, this company works only with local organic farmers dedicated to raising grass-fed cattle that are fully traceable and sustainably raised without hormones, antibiotics or routine medicines. Ireland has no history of heavy industry, therefore, Irish soil is not contaminated with heavy metals or residues (which is why Good Herdsmen supply the world's largest organic baby food company).  
The Emerald Isle's reputation for rain also helps the organic grass grow all year round, giving the livestock a happy, healthy life while also adding to the superb taste - exceptional tenderness, perfect texture and huge depth of flavour.  
I really hope you will savour and enjoy these very special definitely 'green' products.
Photo of Tipperary: Trish Punch