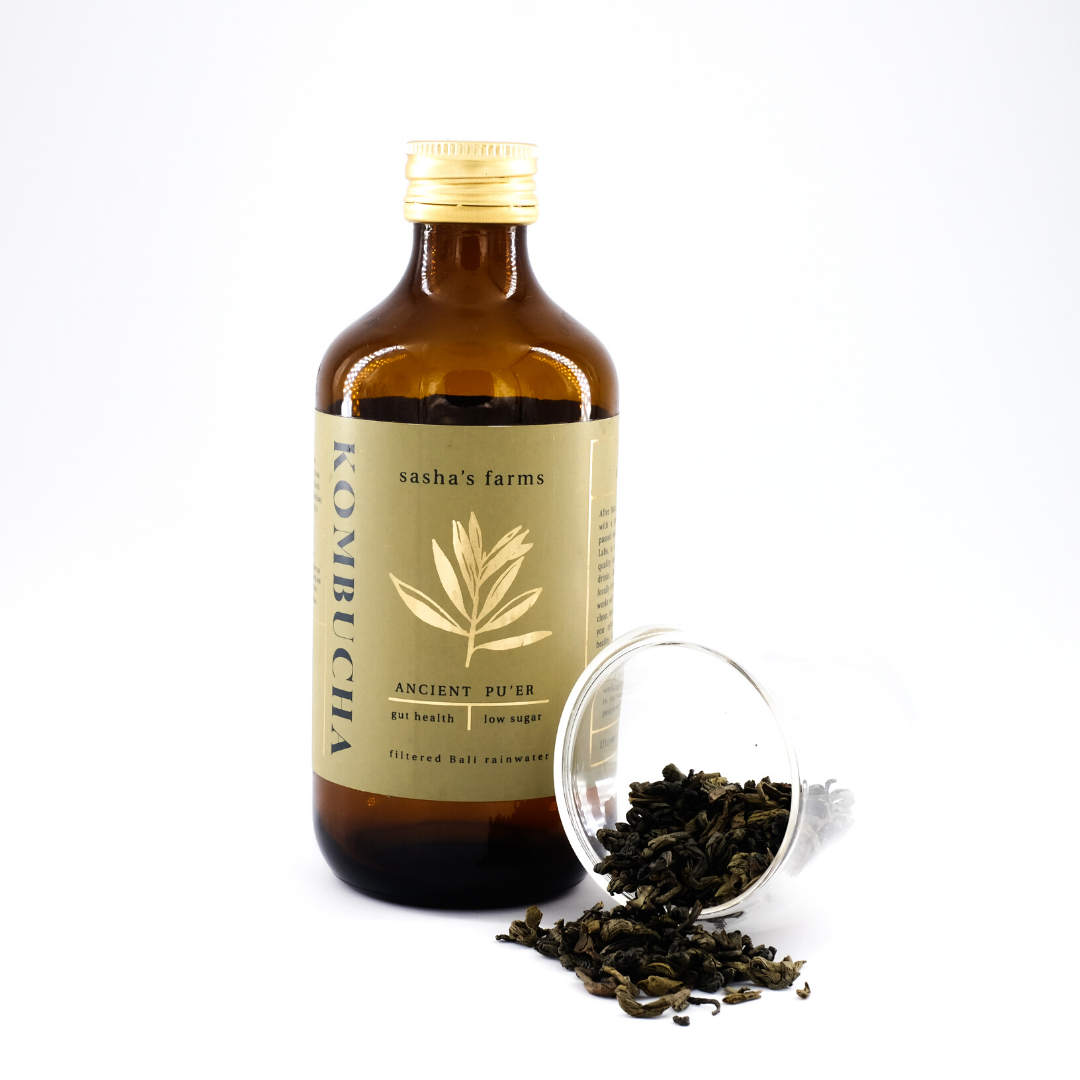 Let me set a scene from my childhood in the North of England, which has had a stealth-like influence on my understanding of food and what I'm launching today, a dream project that has finally come to fruition: Sasha's Farms.   
Pictured here is Jerry the Milk Man.  He came by our house each week to drop off milk, cream and butter from the dairy farm 15 miles away. Now imagine Eddie the Egg Man, Henry the Fruit & Veg Man, his son, Little Henry the Meat Man, and so on…each turning up at our doorstep at different points to deliver their goods, straight from the farms.
All small, family-run businesses, these "Little Guys" were central to our communities. Everything was grown locally; it's how my mum and her generation shopped every week until a lot changed with the arrival of supermarkets, fast food, preservatives, additives, GMOs, i.e. Big Food.
With the arrival of mass-produced food, it didn't take long for society to get sick - obesity, diabetes and heart disease rose in line with the profits of the Big Food industry. Public un-health and disease was ultimately the price we were to pay for bread that stayed fresh for 2 weeks. 
Big Food - The 10 Companies that Control the Food Industry
However, the Big Food tide began turning several years ago as consumers began to question what they were actually eating, where it came from and how it was made. With the truth out of the bottle, demand for products coming from global food corporations has been in steady decline as savvy consumers increasingly opt out of Big Food.  
In an ironic and beautiful market correction, all evidence indicates that the antidote to all of this is a return to the Little Guys - small companies that are transparent, ethical, authentic and trustworthy. They're the savvy 21st century versions of Eddie the Egg Man and I have desperately wanted to find a way of getting behind this community in an impactful way.  As Small Food becomes big again and Big Food becomes small, it's the perfect time to tell you exactly how I intend to ramp up my support for this fantastic movement. 
In Search of The Little Guys 
Through a mutual friend, I was introduced to Luke Janssen, a successful entrepreneur and former Singapore resident who relocated to Bali a few years ago. Within minutes of chatting, we found common ground in wanting to provide meaningful support to the Little Guys, starting with some incredible producers he'd connected with in Bali.  
Luke and I trying out some super healthy gut shots
Luke shared how deeply impressed he was by their extraordinary stories and the love they pour into their beautiful, sustainable foods. I booked myself a flight to Bali the following week so I could explore this exciting scene further. Bali has always been a hotbed for innovative food. It's often where healthy trends first take root, and Luke was right on top of that buzz.
With the lovely Kore Culture Lab team
I set off for an incredible week, meeting extremely talented and authentic people.  I couldn't wait to bring some of these gorgeous products to my customers back in Singapore. 
However, our enthusiasm was quickly dashed; the financials wouldn't tally, given the small quantities being produced (mostly by hand and dependent on Mother Nature), steep transport costs and regulatory hurdles.
I admit I was a little deflated, but undefeated, Luke and I knew we would find a workable Plan B, so we continued debating ideas. Our light bulb moment happened when we realised we couldn't shoehorn these products into our existing business model.  We needed something bold and new, which I knew Sasha's Fine Foods was absolutely ready for. 
"Modern consumers across the board are looking for brands that add goodness to the world and commit to making our planet a better place for all. Because of this, brands are required to acknowledge the new triple-threat bottom line that exists: place, planet and profit. The modern market has no place for businesses that seek only to make a profit"
Guided by this principle, Luke and I decided to set up a separate business that was simply about doing the right thing to help enterprising food businesses grow and achieve long-term sustainability. All our homework told us that we were going in the right direction.  We just needed to take the leap. 
Meet Sasha's Farms
Today, I'm proud to launch Sasha's Farms, our non-profit social enterprise. Sasha's Farms has a singular purpose: we support enterprising food businesses who believe in putting purpose, quality and sustainability before profit. These could be individuals or they could be a collective of small farmers who need help gaining access to a wider market to stay in business. Alone this wouldn't be possible, but by coming together as a community, they can be a powerhouse!
We'll achieve this by (a) buying products at a fair market price from a carefully selected group of ethical food producers, which our customers can enjoy through Sasha's Fine Foods, and by (b) sharing our business expertise and knowledge with these special producers so they can achieve long-term independence. 
Sasha's Farms will live as a brand under Sasha's Fine Foods, so you can add these products to your cart alongside your normal favourites. In time we hope to sell Sasha's Farms products elsewhere, but for now, it is a Sasha's Fine Foods exclusive.
We believe the impact of Sasha's Farms can be game-changing; increased demand means these businesses can re-invest and grow without cutting corners and compromising on quality.  This will bring stability to the owners and their families, employees and communities, in an otherwise challenging landscape.
Our Very First Products
Our maiden products are Sasha's Farms Kombuchas, Gut Shots and Natural Sodas – incredibly healthy, top quality drinks like you've never tasted before. Matt Cook is the multi-talented man behind this range, an inspiring and innovative guy who lovingly makes small batches in his little fermenting café in Uluwatu, Bali. 
Matt Cook of Kore Culture Lab
As Matt's father battled a neurodegenerative disease, he learned much about the crucial role of gut health and the microbiome in preventing disease and keeping his dad as healthy as possible. He found that many of the commercially produced Kombuchas were heavy on sugar and lacked transparent ingredient information, so he began to experiment in making his own. 
Using only the best organic ingredients from local Balinese farmers, Matt ultimately created these healthy, probiotic-heavy kombuchas. His recipe is straight from nature, including locally grown organic tea, fruits and a touch of cane sugar combined and fermented with filtered Bali rainwater.  Yes this kombucha is made from Balinese rainwater! This is so important; Bali's natural water resources are running out.
We are launching four flavours – Ancient Pu'er, Summer Berries, Lychee Breeze  and Turmeric Vanilla Pu'er which you can order here.  
Super healthy gut shots and natural (low sugar) ginger and turmeric sodas were a natural progression for Matt and we are delighted to offer these incredible, immune-boosting drinks here.
Matt and his products represent exactly what we're all about - untarnished, high-quality, ethical, sustainable and ultra-healthy products that we believe the world needs more of.
We have a pipeline of exciting products lined up, standby for more details coming soon.
I know how much you value carefully sourced, trustworthy foods, and I hope you'll get behind us on our new journey with Sasha's Farms. I am deeply appreciative of your support and look forward to your help in bringing more Little Guys to the market.