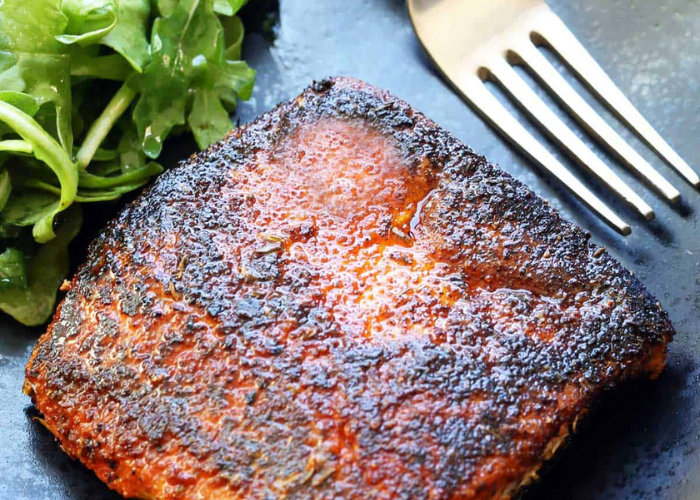 Total Prep and Cooking time: 20 Minutes
Ingredients
4 halibut fillets skin-on, 1 to 1/12-inch thick
4 tablespoon butter
From Your Pantry
1 teaspoon salt
2 tablespoons paprika
1 tablespoon dried thyme
1 tablespoon dried oregano
1 tablespoon onion powder
1 tablespoon garlic powder
⅛ teaspoon cayenne pepper
Method
In a shallow dish, whisk together the salt, paprika, thyme, oregano, onion powder, garlic powder, and cayenne.
Sprinkle the halibut fillets with the seasoning mixture, pressing with your fingers to help the coating adhere.
Heat the butter in a large 12-inch nonstick skillet over medium-high heat.* Swirl to coat.
When the butter starts foaming, add the halibut fillets, skin-side down. Cook them until their bottoms are blackened, 3-4 minutes.
Turn the fillets to the other side, reduce the heat to medium, and cook until the fish turn from translucent into opaque and white (it's fine to cut a small slit and peek), about 3 more minutes.
Spoon the pan juices on top of the fish and serve.

Recipe credits: healthyrecipesblogs.com
$25.80
For one of each item
$25.80
For one of each item