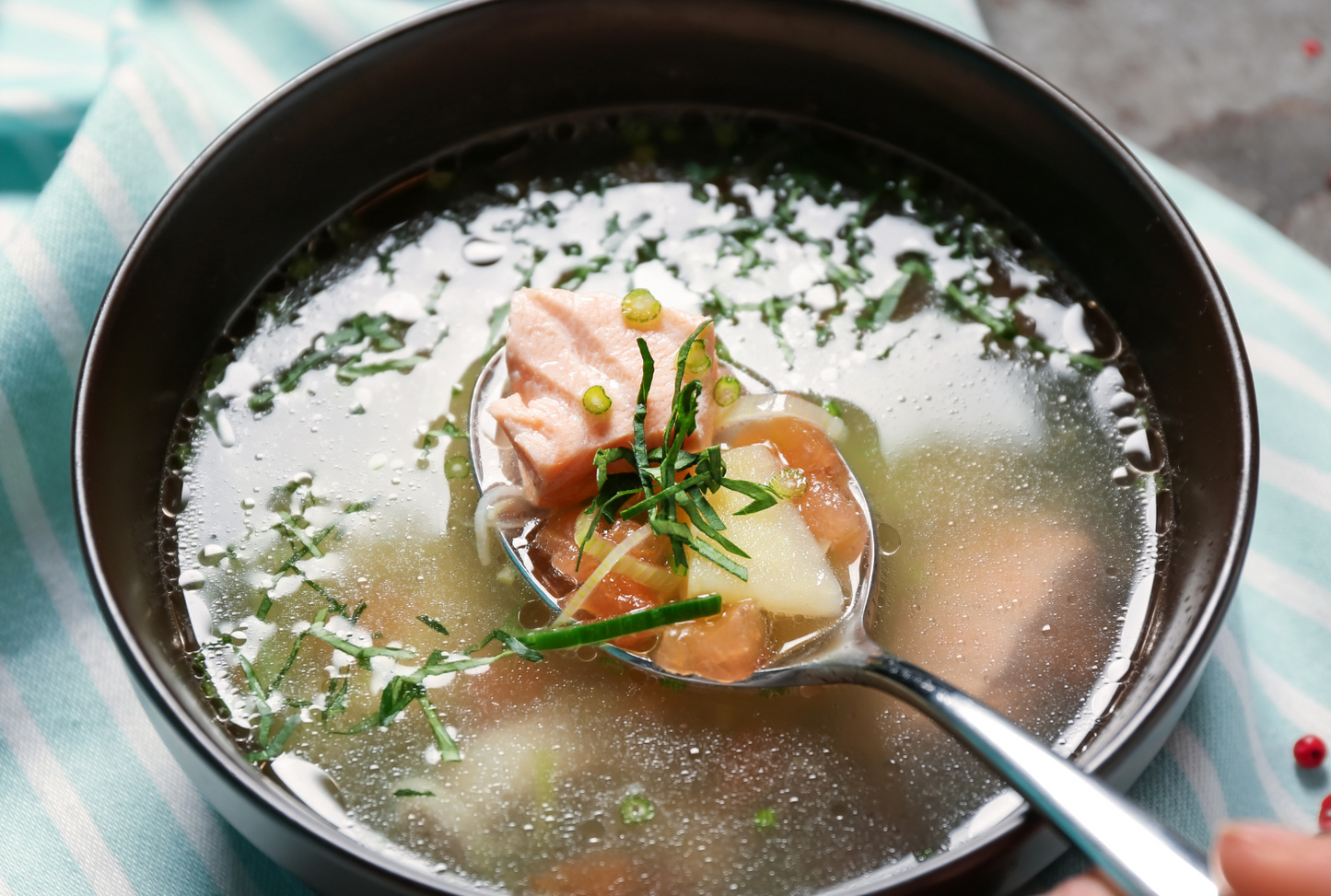 Ingredients
1 pack of Salmon Fish Bones
1 Yellow Onion 
2 Carrots 
1 tbsp Butter
From Your Pantry
5 Bay Leaves
5 pieces of Allspice Pepper Corns
1 tsp Black Pepper Corns
1 tsp Malden Salt 
8 cups of Water

Method
1. Rinse fish bones thoroughly.
2. Peel, rinse and chop vegetables into chunks. Sautee vegetables and dry spices with butter.
3. Add the fish. Boil/simmer stock for 20-30 minutes. Remove the foam with a skimmer.
4. Strain broth. For more intense flavour, boil it further to reduce it. Freeze the stock to use for recipes like risotto or paella.

Recipe credits: Scandicuisine
$31.20
For one of each item
$31.20
For one of each item