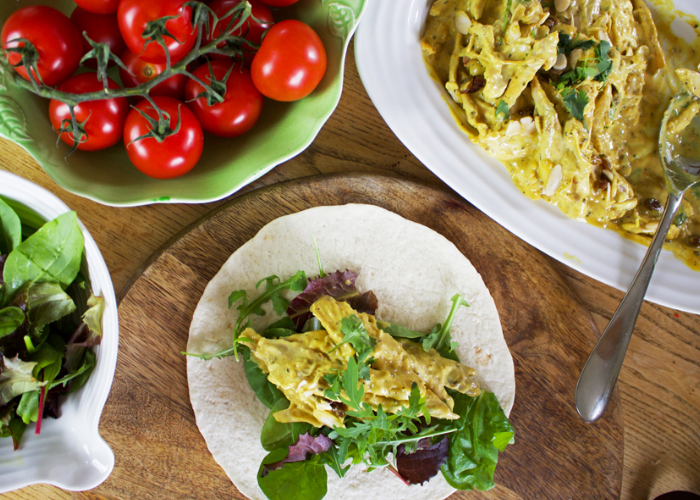 Serves 4
INGREDIENTS
Shredded chicken meat from 1.4-1.59kg Free Range Whole Chicken (or leftovers from your roast).
3 tablespoons of mayonnaise
2 teaspoons of madras curry powder
1/2 teaspoon of cinnamon
Ground black pepper
1 tablespoon of mango chutney
A small handful of sultanas
1 shallot, finely chopped
Coriander leaves, finely chopped
Handful of toasted sliced almonds to garnish
METHOD
Mix the mayonnaise, curry powder and cinnamon together in a large salad bowl. Season with black pepper and mix in the sultanas and chutney.
Add the shredded chicken meat to the bowl and mix well.
Serve any way you like: with salad and new potatoes, with rice, as a topping for a baked potato or a filling for a wrap or sandwich.