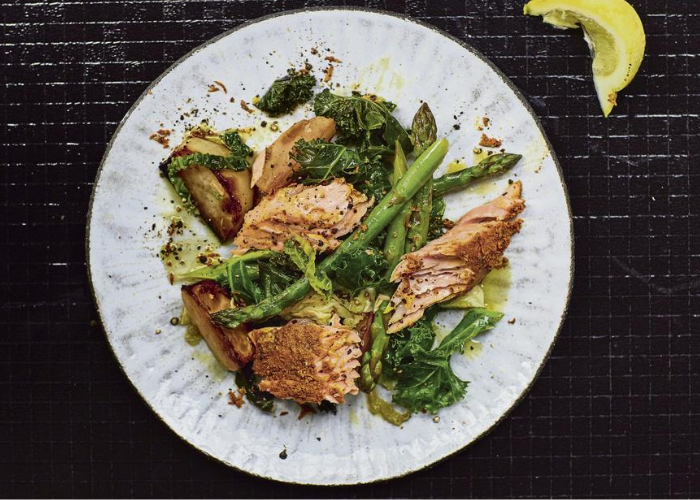 Serves 6 to 8
INGREDIENTS
1 Mt. Cook Alpine New Zealand Salmon Whole Side Skin-on
Finely grated zest of 3 lemons
1 tbsp coarse black pepper
4 tbsp garlic oil
2 tbsp turmeric
1 heaped tsp sea salt flakes, crushed
METHOD
Preheat the oven to 240 degrees Celcius.
Line the largest baking tray you have with baking paper. Place the salmon side, skin-side down on to the prepared baking tray.
In a small bowl, make a paste using the lemon zest, coarse black pepper, garlic oil and turmeric and mix well until smooth and well combined. Rub the mixture evenly all over the exposed salmon flesh. If desired, you may leave the salmon in the refrigerator to marinate for 1 hour or even overnight, as long as you don't add salt to it. 
Season the salmon evenly with the sea salt. Roast for 22 minutes - the flesh should still feel firm to the touch - then serve immediately. Serve with spring greens if desired.