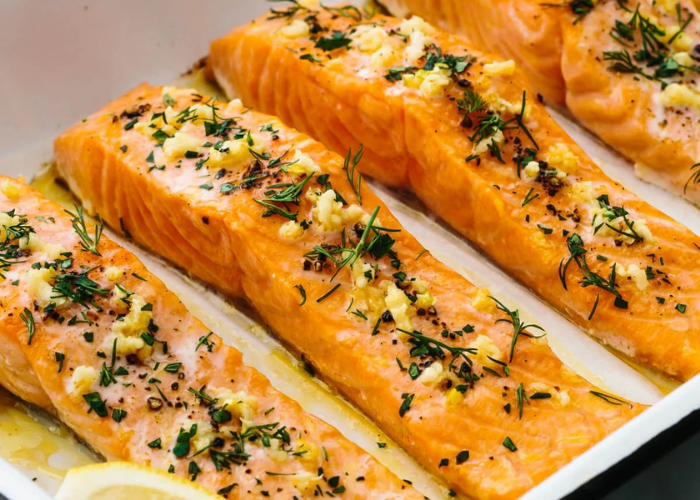 Serves 2
INGREDIENTS

2
Mt. Cook Alpine New Zealand Salmon Fillet
1 tablespoons
butter
, melted 
1/4 tablespoon
lemon
juice, plus more lemon slices for garnish
2
garlic
cloves, minced
1/2 teaspoon finely chopped parsley
1/2 teaspoon finely chopped dill
Mixed Leaf Salad
From Your Pantry
salt and pepper
METHOD
Preheat your oven to 190C and let the salmon come to room temperature for 15 minutes.
Mix together the melted butter and lemon juice in a small bowl. Then, place the salmon in baking dish and brush the butter mix all over.
Top the salmon with the minced garlic, salt, and pepper, and bake for 12-15 minutes, or until cooked through.
Sprinkle the fresh parsley and dill on the salmon before serving.
Serve with mixed leaf salad or greens of your choice.
Recipe and Image Credit: Downshiftology
$59.70
For one of each item
$59.70
For one of each item