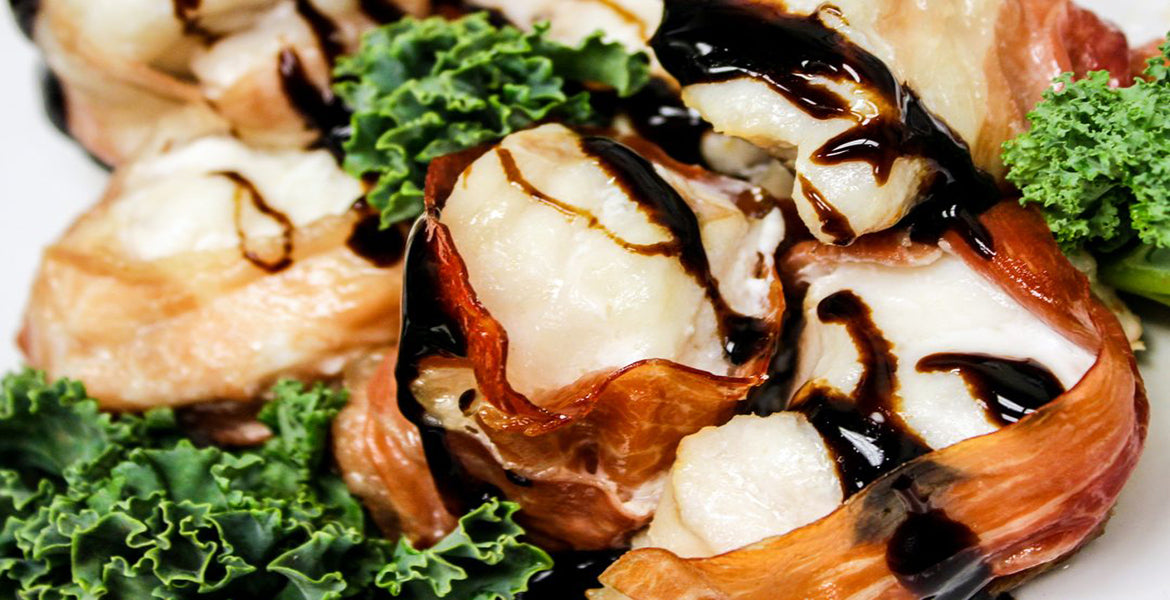 Great appetiser or entree that comes together in minutes!
Serves: 2-4
Ingredients
200g monkfish medallions
1 packet prosciutto
1 tbsp thyme leaves, finely chopped 
From Your Pantry
2 tbsp olive oil, plus enough to coat baking dish
Sea salt and pepper to taste
Method
Preheat oven to 450ºC.
Combine olive oil, thyme and monkfish medallions; gently stir until monkfish is coated.
Wrap medallions with prosciutto and insert a toothpick to hold them together.
Lightly coat the bottom of an oven-safe pan with olive oil, add the medallions and sprinkle with salt and pepper.
Place in oven and cook about 10 minutes, or until fish is opaque in the center.

Recipe and photo credits: Coastal Seafoods
$26.50
For one of each item
$26.50
For one of each item