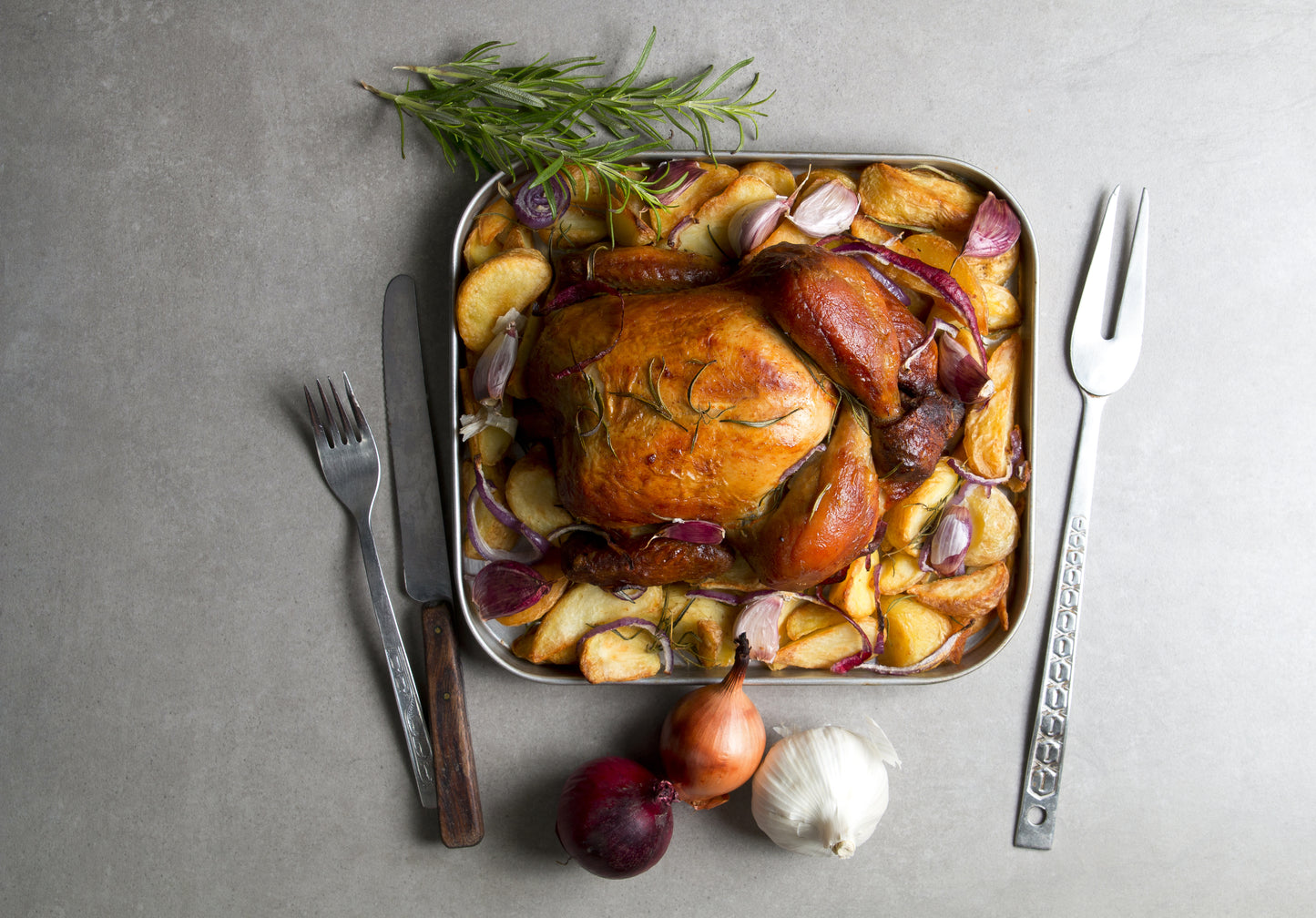 INGREDIENTS
1 x 1.4 kg Local Whole Chicken
2 medium onions, sliced
1 bulb of garlic, break into cloves and leave unpeeled
4 potatoes, cut into wedges
1 lemon 
1 bunch of mixed fresh herbs (thyme, rosemary, bay leaf etc)
From Your Pantry
Dash of
Oilala Extra Vigin Olive Oil
METHOD
Preheat the oven to 240C/gas 9.
Drizzle the chicken with the oil and season well with sea salt and black pepper, rubbing all over the bird. Place the chicken in the tray.
Carefully squeeze the lemon all over the bird and place it inside the chicken's cavity, with the bunch of herbs.
Place the chicken  in the oven, then turn the heat down immediately to 200C/gas 6 and cook for 1 hour 20 minutes (but test after 1 hour).
Place the potatoes, onions and garlic into the tray around the chicken for the last 45 minutes of cooking. Baste the chicken at the same time.
Remove from oven and transfer the chicken to a board to rest for 15 minutes, covered loosely with a layer of tin foil and a tea towel.
Serve and enjoy!
Recipe credit:
Jamie Oliver
$45.80
For one of each item
$45.80
For one of each item