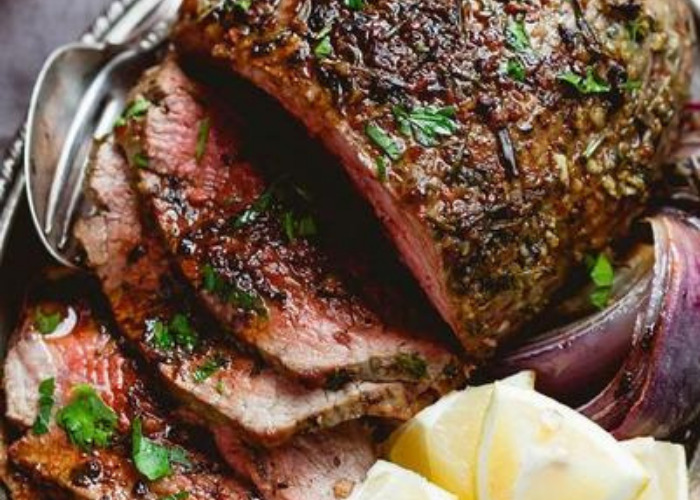 The lamb rump cap can sometimes be forgotten about, but like beef rump this is one of the tastiest cuts you can buy. The milky layer of fat that covers the top of the joint protects the lean meat inside keeping it juicy and succulent whilst creating an amazingly delicious flavour that is so good you hardly need to add anything!
Serves 4
Tip: Instead of using the rosemary and garlic, why not try rubbing our Traditional Dukkah over the lamb!
Ingredients
600g Lamb Rump Cap on
1.5 tsp Rosemary (leaves stripped) 
2 Cloves of Garlic (crushed)
From Your Pantry
Salt
Pepper

Method
Remove the lamb from the fridge and bring to room temperature. Season with salt.Preheat oven to 180˚C.
Mix the stripped rosemary and crushed garlic together and set aside
Warm a pan over a medium to high heat & once it is hot, place the lamb on the pan fat side down, continue turning until all sides are golden brown.
Remove the lamb from the pan and cover with the rosemary and garlic mixture (or the Vasse Virgin Macadamia Nut Dakkah)
Place lamb in oven for 15 to 20 mins per 500g for medium rare.
Rest the lamb before serving. Delicious with green beans, sautéed spinach and boiled potatoes.
$7.50
For one of each item
$7.50
For one of each item