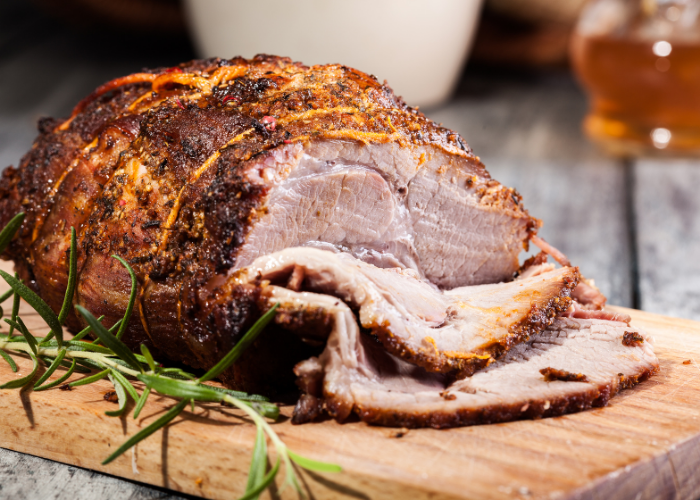 INGREDIENTS
Using the affordable and delicious shoulder cut, this is super simple and I love that only 4 ingredients are needed!
1kg Wicks Manor English Boneless Pork Shoulder Joint
1 tbsp Light Muscovado Sugar 
In Your Pantry
3.5 tbsp golden granulated sugar 
3.5 tbsp and 1 tsp salt
METHOD
Put the pork in a roasting pan. Mix together the granulated sugar and 10tsp salt in a bowl, then rub the mixture into the meat. Cover the pan and put it into the fridge for at least 6 hours, or overnight.
Heat the oven to 220°C. Remove the pork from the refrigerator and discard any juices that have accumulated. Once at room temperature, put the pork in the oven and cook for 50 minutes, basting with the rendered fat and pan juices after 15 mins.
Stir together the remaining 1 tsp salt and the brown sugar and rub the mixture all over the pork. Put it in the oven for a further 20 minutes, until the sugar has melted into a crisp, sweet crust.
Serve the pork whole and hot.
Recipe and photo credits: Epicurious

$34.90
For one of each item
$34.90
For one of each item