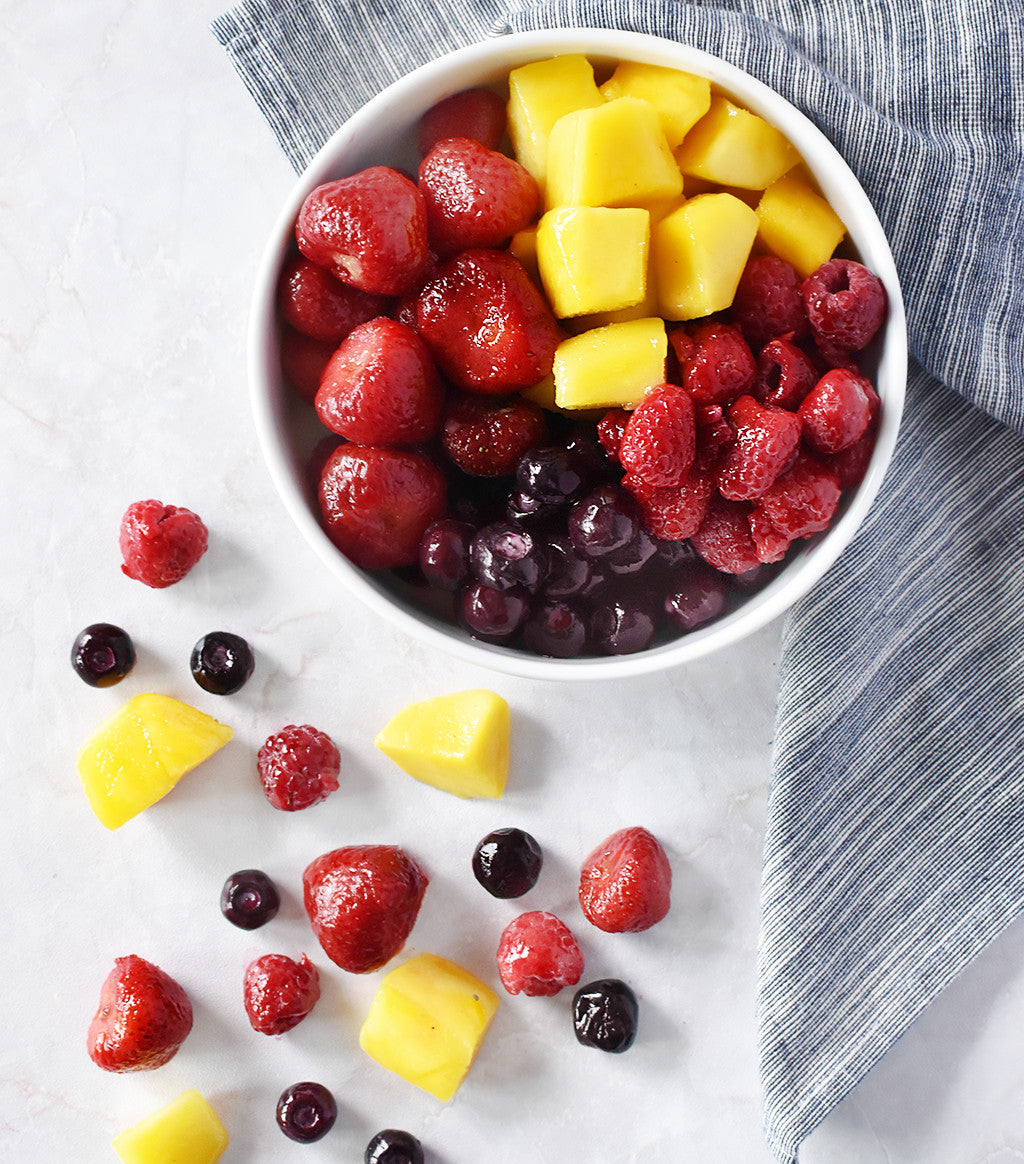 We've spotted that media reports about the links between Australian frozen fruits/berries and Hepatitis A have re-surfaced again in the press over the last few days. You may recall many supermarkets and shops here in Singapore were forced to remove Australian frozen fruit products last year, as they contained some of the Chinese-grown berries linked to the outbreak of Hepatitis A.
One of our customers sought reassurance from us that our range of Boylan's Fruits did not contain any Chinese products. We were happy to confirm that they source much of their produce from Irish farmers on Irish soil. All and any supplementary fruits from external suppliers are subject to an extraordinary process of evaluation, testing and re-testing.
Here's what John Boylan, MD of Boylan's Fruits confirms:
"We have in place very strict controls for the purchasing of fruits from our suppliers. We know the farms that each fruit is grown, the conditions the fruits are grown under and also the factories where they are processed. We visit and inspect these farms and factories on an annual basis.
For each consignment of fruit that we have in stock we have the following documents: a Product Specification Report, Certificate of Analysis, Microbiological Lab Report, Heavy Metals Lab Report, Pesticides Lab Report and more importantly a Hep A Lab Report. Additional microbiological testing is also carried out during our own production process here at the factory. All of the lab testing is carried out by an independent certified laboratory and we are happy to share these reports with our customers at any time."
We are proud at Sasha's Fine Foods to say we've got the cleanest, most stringently selected frozen fruits possible, offering farm to table traceability. This is common to ALL our products, and we're happy to advise customers anytime about the provenance of any of our products we sell.
Click here to read more about why we selected Boylan's Fruits as our supplier.