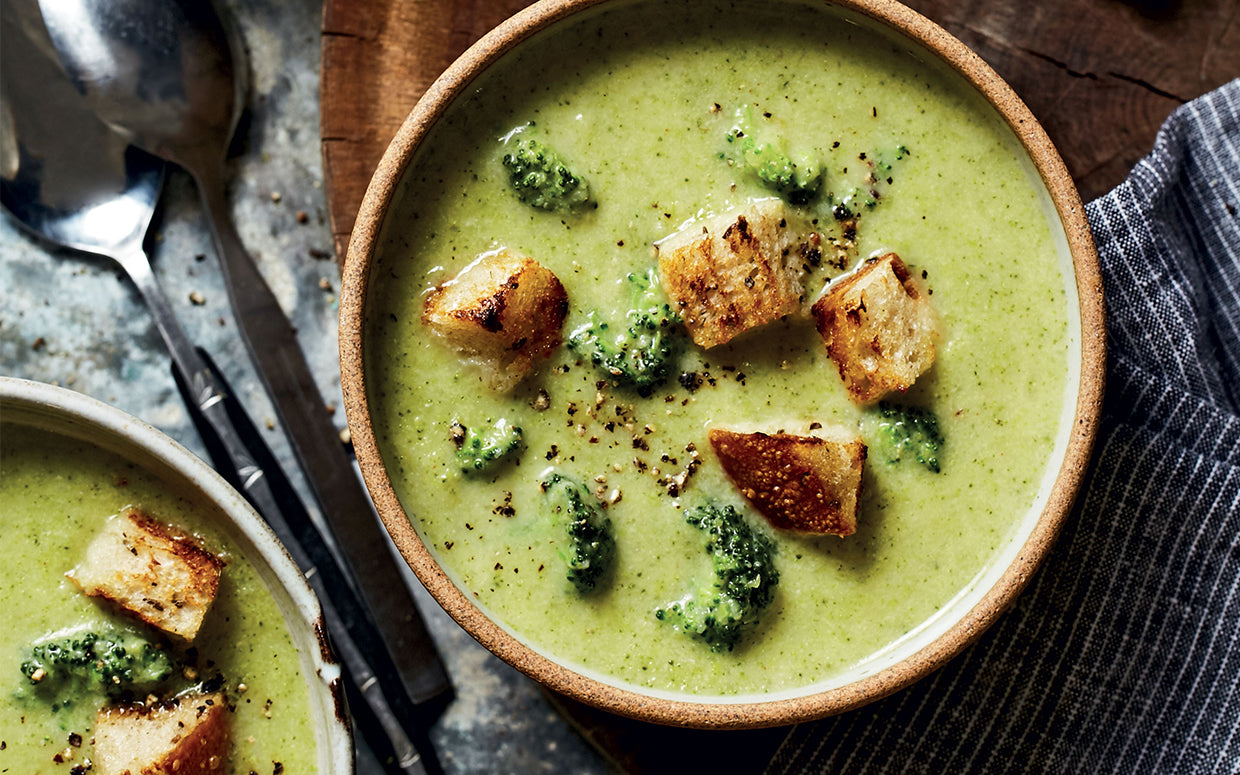 Ingredients
1 garlic clove, chopped
250ml chicken or vegetable stock (more if necessary)
200g broccoli


In Your Pantry
1 tbsp
olive oil
Salt and freshly ground black pepper
drizzle cream, to serve
Method
Heat the oil in a saucepan and fry the garlic for 1-2 minutes.

Pour the chicken or vegetable stock into the pan and add the broccoli florets.

Bring to the boil and reduce the heat and simmer gently for 10 minutes, until the broccoli is tender.

Season with salt and pepper, then transfer to a liquidizer. Blend until smooth.

Ladle the soup into serving bowls and drizzle with cream to serve.
$16.30
For one of each item
$16.30
For one of each item