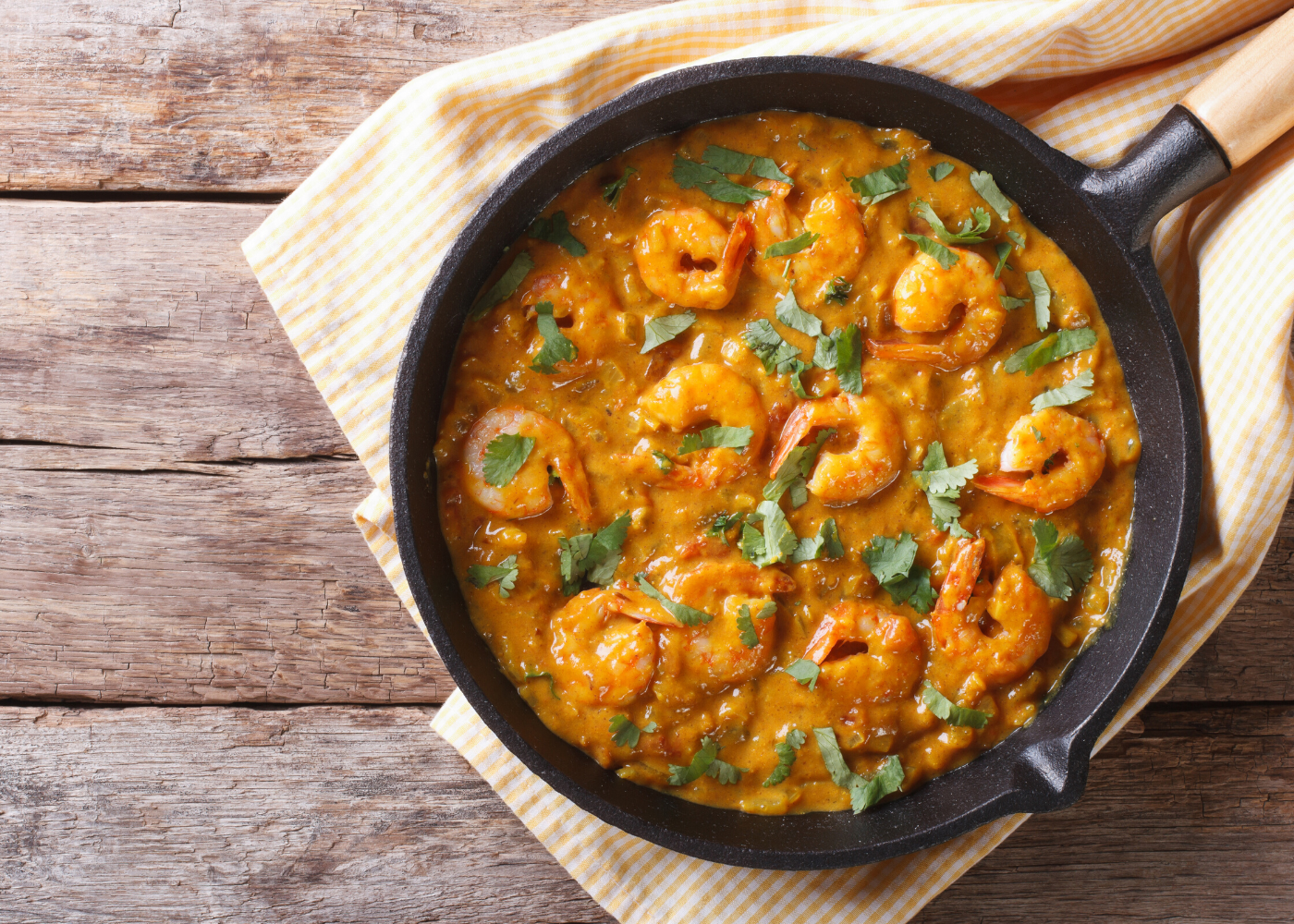 Simple recipe for a deliciously comforting medley of sweet and tangy flavours.
Serves: 2-4
Ingredients
1 spring onion (finely sliced)
1½ tablespoons red Thai curry paste (or according to taste)
200 ml coconut milk
250 ml chicken stock 
2 teaspoons Thai fish sauce (nam pla)
350 gms sweet potatoes (peeled and diced)
200 gms frozen tiger prawns
1 teaspoon lime juice
150 gms cubed mangoes
3 - 4 tablespoons chopped fresh coriander
From Your Pantry
1 tablespoon cooking oil
Method
Heat the oil in a large, heavy-based frying pan, and fry the sliced spring onion for a minute, then add the curry paste.
Whisk in the coconut milk, chicken stock and fish sauce and bring to the boil.
Tip in the sweet potato cubes and simmer, partially covered, for about 15 minutes, or until tender.
Drain the prawns under running water to remove excess ice and tumble them in to the pan, letting the sauce come back to the boil. When it does, add the lime juice and diced mango and cook for another minute or so until the prawns are cooked through.
Sprinkle with the chopped coriander as you serve over plain rice or wide rice noodles, or even both.

Recipe credits: Nigella Lawson
$59.20
For one of each item
$59.20
For one of each item