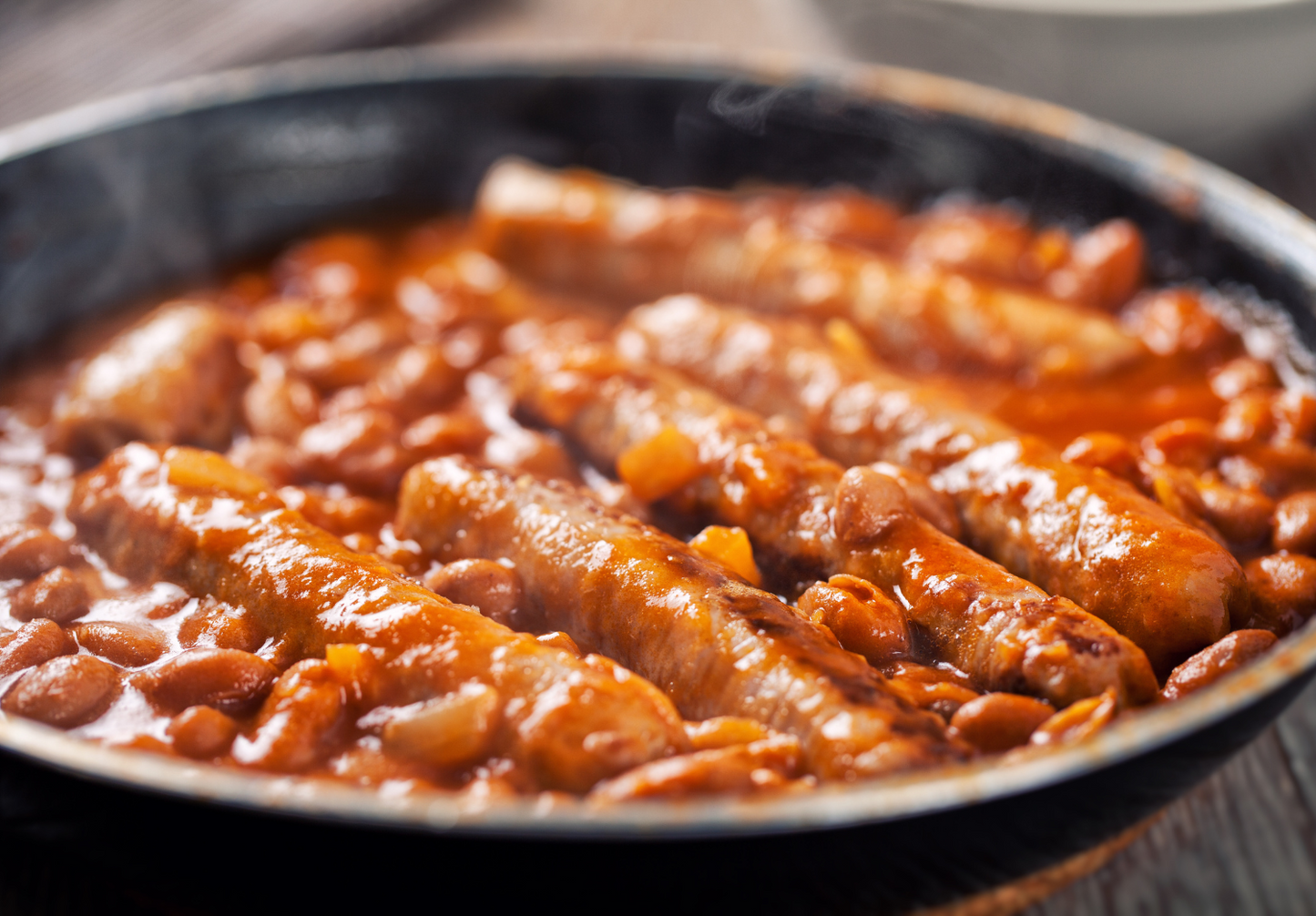 Use up any cans of beans you have in the cupboard for this classic French sausage casserole. Made in a slow cooker, it's a great batch-cook for the freezer.
Serves 6
INGREDIENTS

1 tbsp oil of your choice
12 English Pork Sausage Chipolatas
200g English Bacon, chopped
2 onions, finely chopped
2 celery sticks, finely chopped
2 garlic cloves, crushed
1 tbsp smoked paprika
½ bunch of thyme, leaves picked and roughly chopped
400g can chopped tomatoes
200ml organic chicken broth/stock
350-400g can organic red kidney beans or butter beans, drained and rinsed
350-400g can chickpeas or haricot beans, drained and rinsed
1 tbsp caster sugar
1 tbsp red wine vinegar
Crusty bread, to serve (optional)
METHOD
Set the slow cooker to low. Heat the oil in a large frying pan over a high heat and brown the sausages on each side – you don't have to cook them all the way through. Set aside on a plate. Put the bacon, onion and celery in the pan and cook over a medium heat for 8-10 mins until the onion is translucent and the bacon pieces crisp. Stir in the garlic, paprika and thyme and fry for 3 mins.
Tip in the chopped tomatoes, stock, both lots of beans, the sugar and vinegar. Stir until combined and bring to the boil. Pour into the slow cooker with the sausages. Cover and cook for 6-8 hrs. Serve with crusty bread.
 Recipe Credit: BBC Good Food
$53.50
For one of each item
$53.50
For one of each item