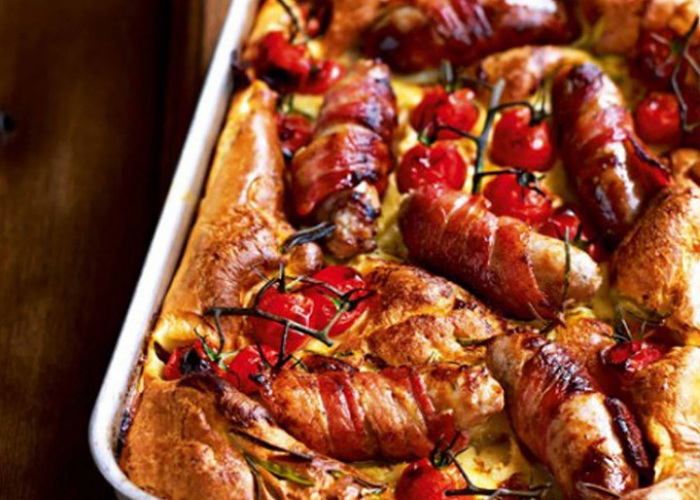 A classic family-friendly dish that is perfect for a mid-week supper or a weekend treat.
Serves 4
INGREDIENTS
100g whole wheat flour
250ml Milk
From Your Pantry
METHOD
Preheat your oven to about 240°C
Whisk the eggs, flour, milk and a pinch of salt in a bowl, then pour into a jug.
For the gravy put a large pan on a medium heat. Add the butter, olive oil and chopped onions. Add in the leaves from the rosemary sprigs. Gently cook for 15 minutes, stirring occasionally, until soft and golden.
Put the sausages into a roasting tray and sprinkle over a little olive oil and cook in the oven for 20 minutes, or until golden.
Place the cooked sausages to a deep open proof dish. Pour in the batter, then put straight into the middle of the oven.
Cook for around 8 to 10 minutes, or until the pudding is golden and fluffy. Do not open the door.
Finish off making the gravy. Add beef stock with hot water to your onion sauce you made earlier. Gently simmer and then pour into a jug.
Serve with rich onion gravy and green beans.
Recipe and Image Credit: Wicks Manor
$42.50
For one of each item
$42.50
For one of each item