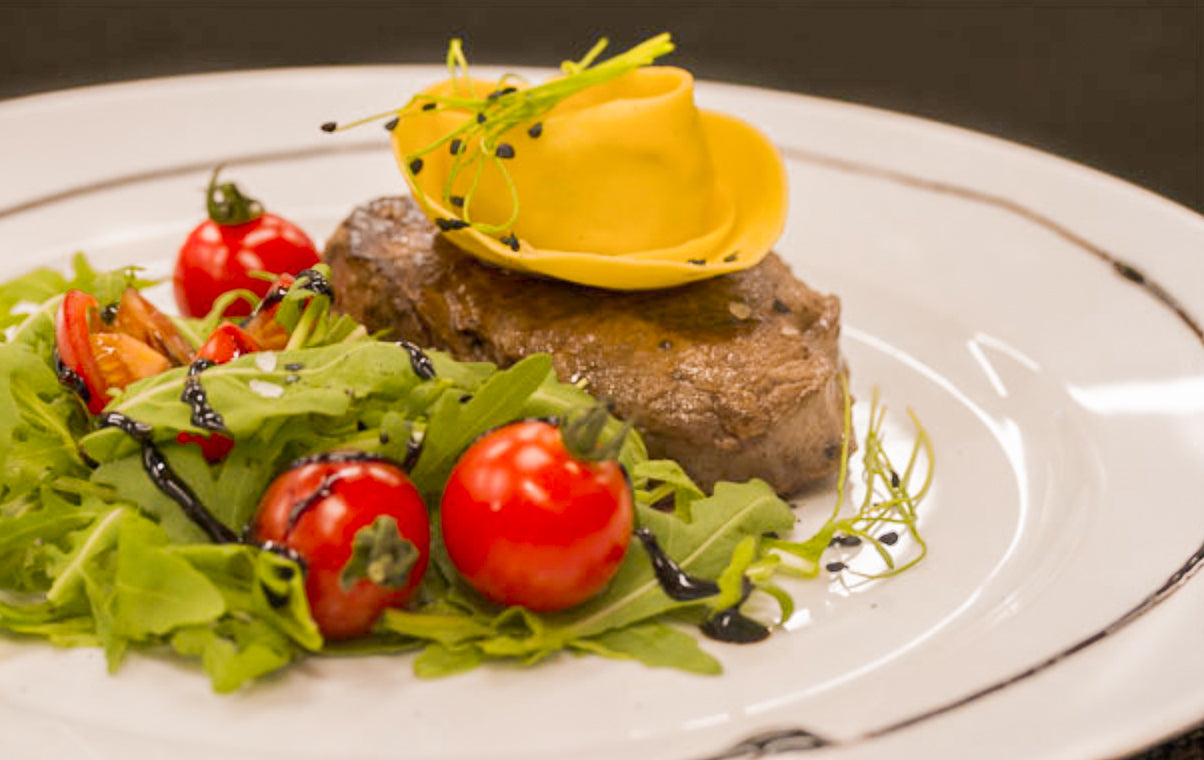 Serves 2
Ingredients:
Steak Preparation:
Season the steaks with salt and pepper
Heat the olive oil in a frying pan, and cook the steak for 1½ -2½ mins on each side
Add a knob of butter to the pan, allow to foam a little and baste the steaks.
Place the steaks in a plate and add beside some rocket salad, cherry tomatoes with a sprinkle of olive oil and balsamic vinegar.
Pasta Preparation:
Cook the Tortelloni in salted, boiling water for 2-3 minutes.
Drain them al dente.
Add some olive oil, a sprinkle of parmesan cheese and serve as a side of the steak
Buon Appetito!